On March 25th, 2014, our "What's Your Flavor" contest winner, Rebecca, had the once-in-a-lifetime opportunity to turn her popcorn flavor dreams into a reality. Using her personal garden as inspiration, she came up with a unique, flavor-packed blend of ingredients for a truly savory popcorn concoction! Read about her experience at The Popcorn Factory's headquarters, where she helped create her own batch of Sage Brown Butter Crunch, from unpopped kernel to culinary creation.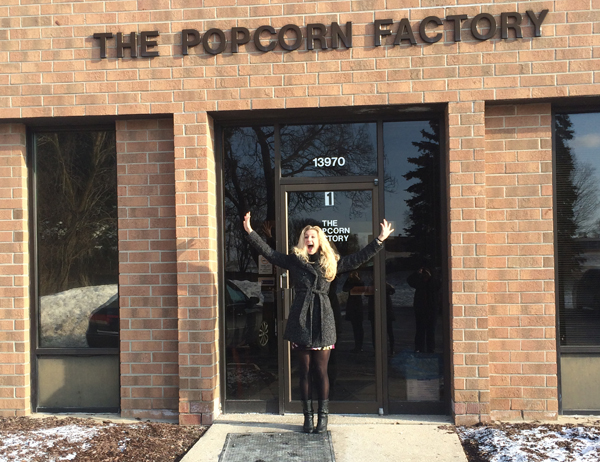 How does one become inspired to take an ear of corn and transform basic kernels into wildly convivial and refined flavors? Leave it to the experts at The Popcorn Factory to conjure the taste of tradition. In huge copper cauldrons, popcorn explodes from a naked state into well-dressed buttery, sweet perfection. My kitchen is not as mystifying or sophisticated as The Popcorn Factory's cooking kingdom, but my idea of cooking with creative flavor is just as innovative.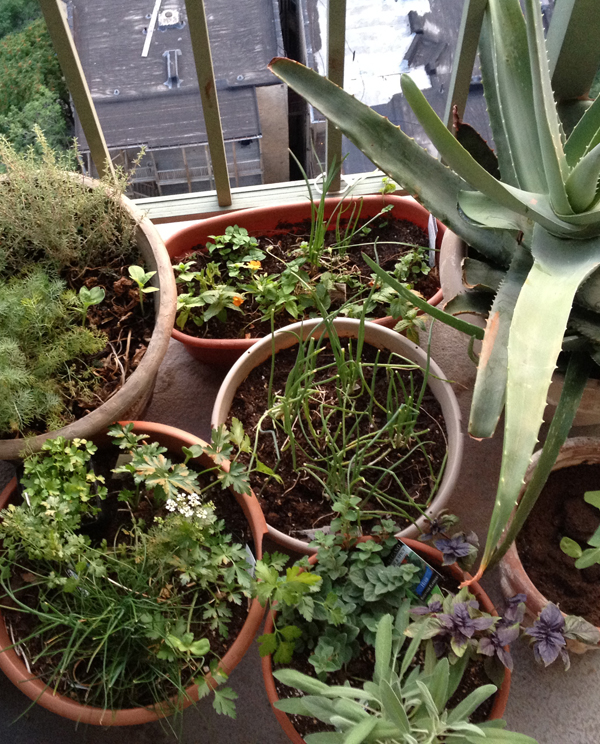 The Popcorn Factory soars beyond the cornfields and turns a crop full of corn, agriculture's abundant ingredient, into a blank canvas. Popcornologists harness their magic like kitchen sorcerers; they make our mouths water and give us the popcorn our taste buds crave. The culinary inspiration for Sage Brown Butter Crunch came from my 19th floor balcony, my own urban backyard. To satisfy my own craving, a salty, sweet, spicy and herbal blend came to life.
For me, cooking is refining familiar flavors, like turning a simple snack food into a delicacy with fresh herbs and exotic spices. While watering plants, I plucked the only remaining herb from my garden that was still growing in abundance: the all mighty, fragrant Sage. Out of convenience I introduced the timeless popcorn-and-butter duo with its new best friends, another timeless duo, sage and brown butter.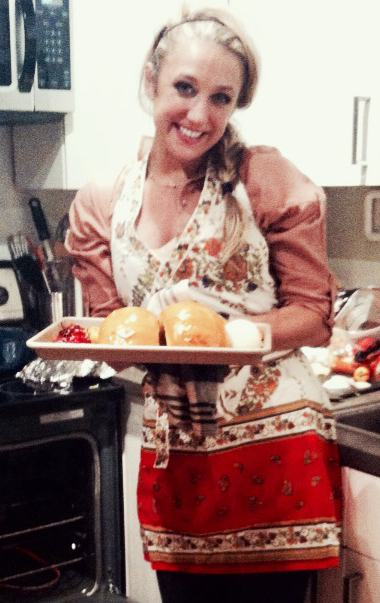 Layering flavors to stimulate all of the senses inside our mouths is what makes food appealing and exciting to eat. I figured popcorn with complex flavors, dedicated to artistic culinary appeal doesn't have to be elite. We can all appreciate munching on good popcorn with a cold beer so why not have the perfect popcorn to go with a cocktail, wine- even Champagne? Ingredients like sage, brown butter, five spice, Turbinado sugar, and pecans make a perfect popcorn for pairing!
To me, it just made sense. I made popcorn inspired by the season and used whatever I had on hand – I got creative and it worked. Now, The Popcorn Factory is making it happen. Get ready for some awesome popcorn, Sage Brown Butter Crunch!