Move over flour, there's a new baking staple in town and it's got an irresistibly sweet flavor few taste buds can resist! In honor of National Caramel Day on April 5, we're celebrating all the creative ways to use caramel – from baking to decorating.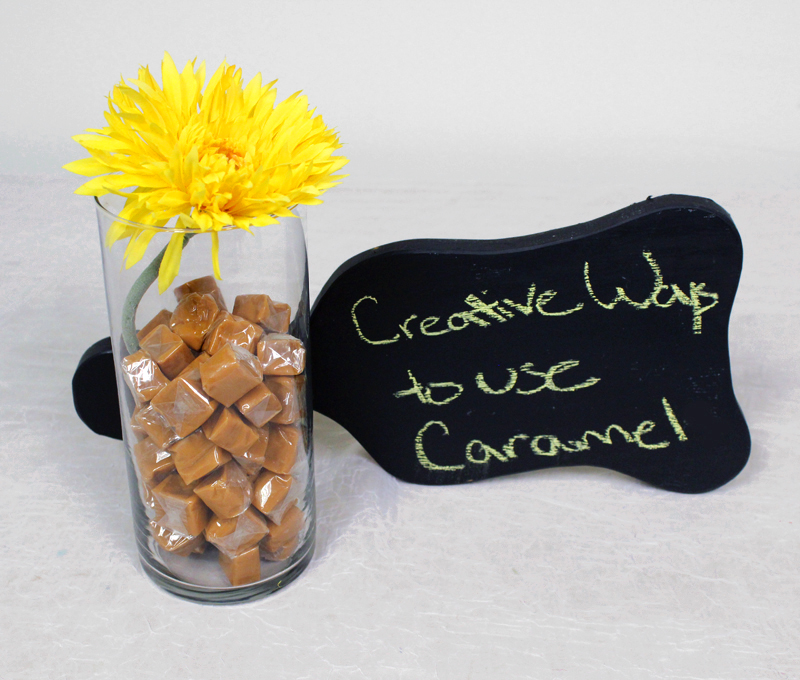 Use as a sweet (and delicious!) adhesive. If you're looking for an eatable adhesive to take your recipes to the next level, look no further! Whether you're looking to add fun toppings to decorate or add flavor, add a dab of caramel and press down to secure.
Use to decorate. A vase becomes a sweet centerpiece when you fill it with caramels and top with a flower! Similarly, put wrapped caramel candies in a decorative bowl for when guests come over to decorate end and coffee tables. Who knows when a caramel-loving guest will stop by and snack on these ooey gooey bites?!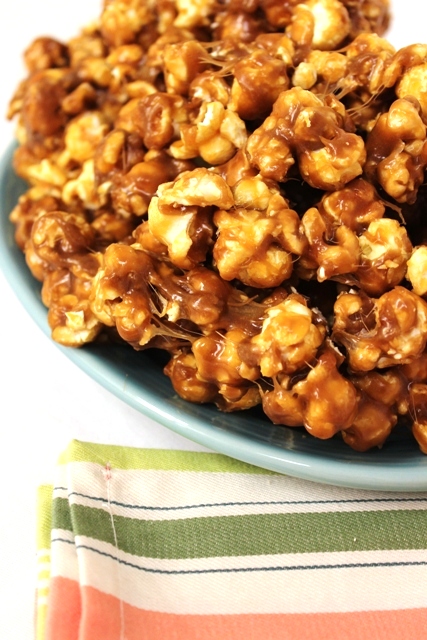 Use it in recipes. Perhaps the most popular way to use this sticky ingredient, there are tons of mouth-watering recipes (like our double caramel marshmallow popcorn recipe) that utilize this sweet substance.
Infuse it with vodka. Chop up your caramels in fine pieces and throw in a glass mason jar or empty vodka bottle. Fill the rest of the bottle with your favorite unflavored vodka and let sit until the caramels fully dissolve. Once fully dissolved, add a pinch of salt to really bring out that caramel flavor; now you have salted caramel vodka!
Use it to decorate drinks. Throw a few caramels into the microwave (in a bowl) and use the melted substance to rim your cocktail glasses – it'll add both decoration and flavor!
Use it as a Coating. There's a reason caramel apples are so popular; there's simply delicious! Using caramel as a coating, we created caramel coated popcorn balls on a stick – you can customize them with your own toppings if you really want to get creative!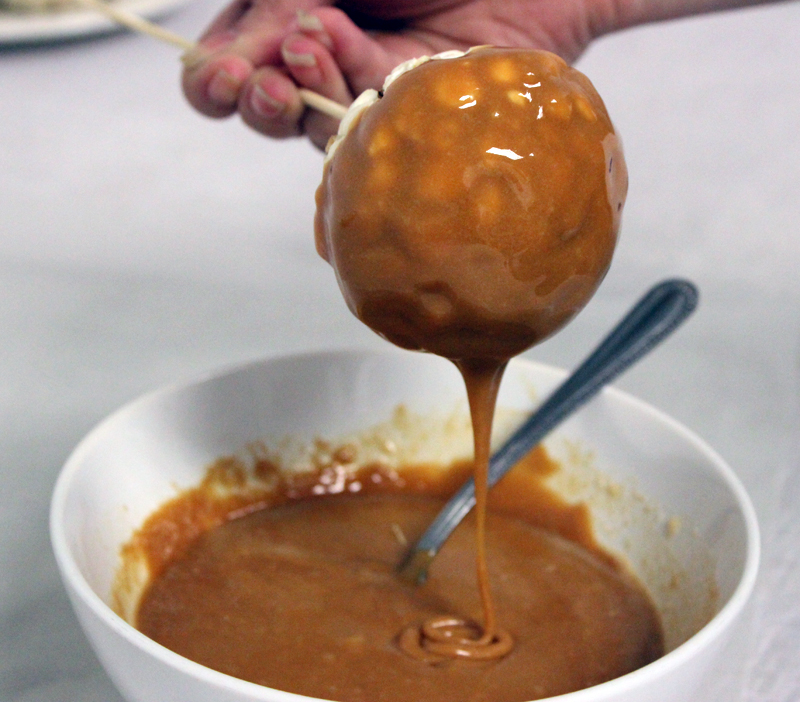 Use it to decorate foods. Use melted caramel and a toothpick to create beautiful caramel creations on food or serve ware. Melt only a little bit at a time so it doesn't solidify before you're finished with your masterpiece.
Use as a dip. Finally, serve melted caramel alongside apples, grapes, and your favorite desserts for a fondue-style dipping treat! You can even set up a dessert bar with a selection of toppings for a unique dining experience at home.