If you're looking for some creative activities for kids that require little to no prep work and supervision, use our delicious "paint" recipes to "paint" all kinds of tasty treats – from cookies to fruits to popcorn and more!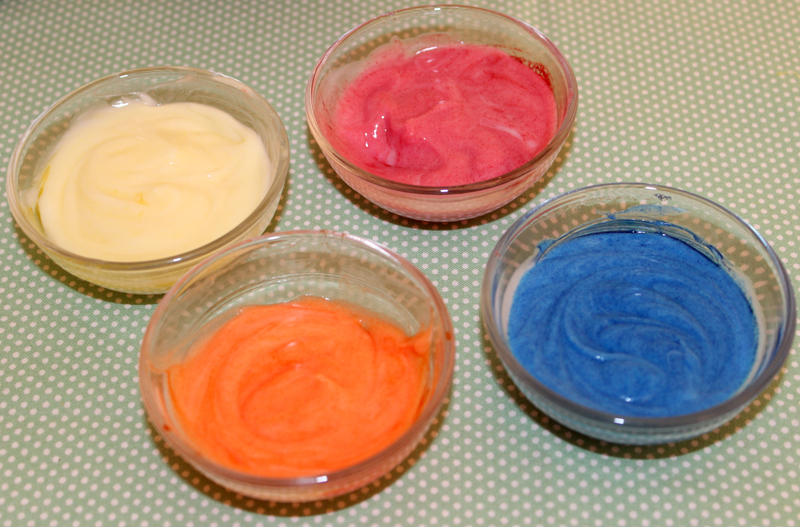 The kids will love channeling their inner artist while learning how to safely use a brush. You may even choose to have them mix the colors themselves! They can see in action how different color combinations work and also just how the amount of pigment affects the final project.
Be sure to set up a craft area for the kids as this activity can certainly get messy. Line your tables with old newspapers and make sure kids are wearing clothing they can comfortably get messy in.
Supplies for Pastel Popcorn Activity for Kids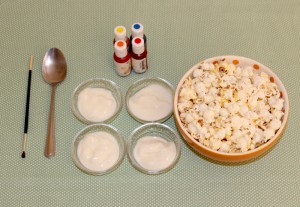 Plain Yogurt
Food Coloring
Finger bowls
Brush
Popcorn
Directions for Eatable Paint Recipe
Scoop a few spoons of yogurt into a finger bowl or similar dish. Add a few drops of food coloring and mix.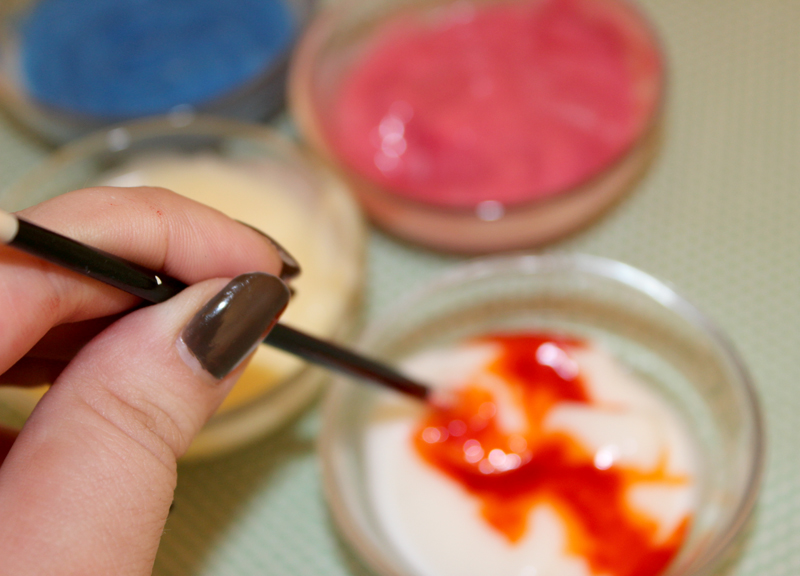 Add additional food coloring as necessary to get the desired color you want.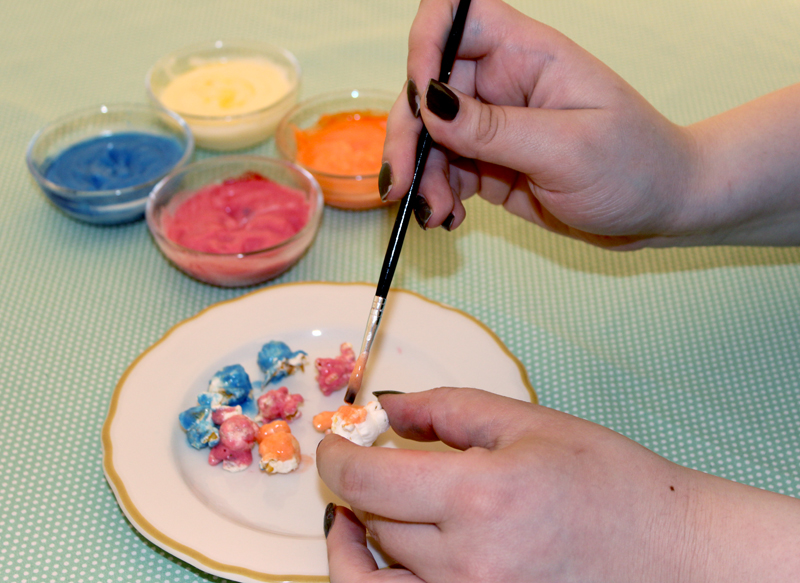 Now that your tasty "paint" is made, clear an area for your child to get to the fun part. Be sure to provide a water cup so they can rinse off the brush when switching colors.