If you're like us and can't resist the flavor-packed crunch of popcorn, chances are you're always looking for ways to reuse popcorn tins after you've finished munching on the main attraction. In honor of National Love Your Pet Day on February 20th, we've created this simple upcycled popcorn tin craft that turns your old snack tin into a new toy and hideaway for your favorite furry friend!
If you're looking for more popcorn tin crafts, check out our easy DIY pet food storage container and let your creativity pop!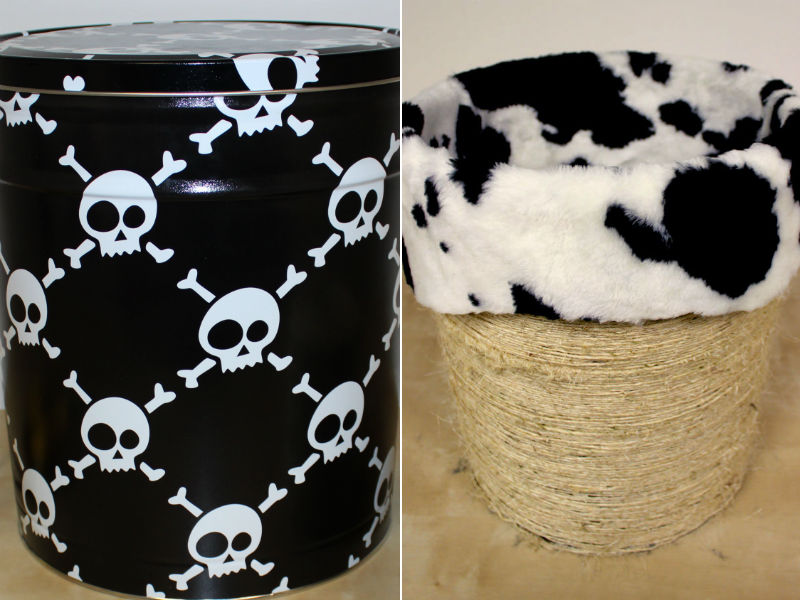 I purchased a large ball of twine from the local hardware store, and hardly made a dent in it with this project. Additionally, you may choose to use an old throw blanket to line the popcorn tin for a thrifty and inexpensive DIY idea!
Lay this "bed" on its side for easy cozying access! Get creative with how you customize your furry friend's furniture. You can throw pillows inside, line it with catnip underneath, or attach toys to the top – the possibilities are endless!
Supplies for DIY Upcycled Popcorn Tin Pet Bed:
Large popcorn tin
Sisal Twine
Non-toxic liquid adhesive
Foam Brush
Furry fabric or old blanket – 1-2 yards
Directions for DIY Upcycled Popcorn Tin Pet Bed:
Step 1: Clean out popcorn tin. Once clean, dry fully.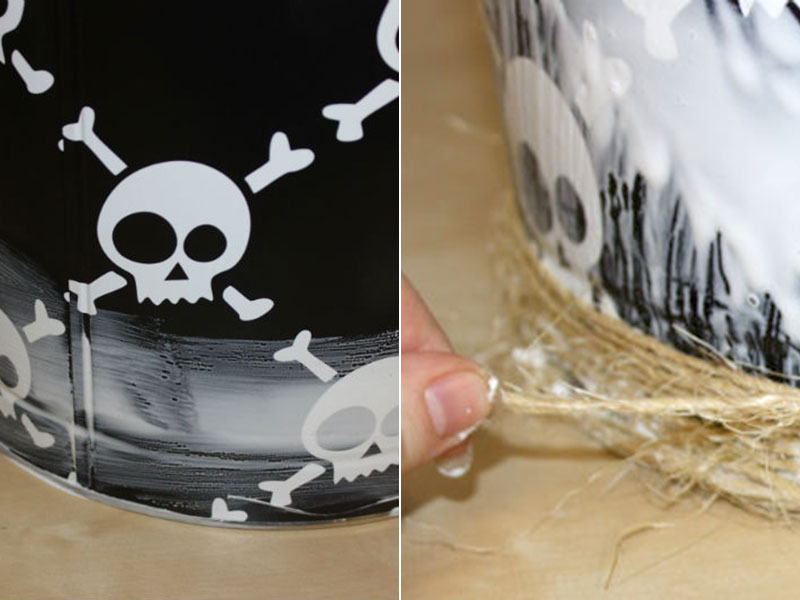 Step 2: Starting from the bottom, use the foam brush to rub adhesive around large chunk of tin. Do not cover whole tin as adhesive will dry out before you are finished. Take twine and apply to adhesive, holding the first piece down for 15 seconds or so to seal. Continue wrapping tightly around.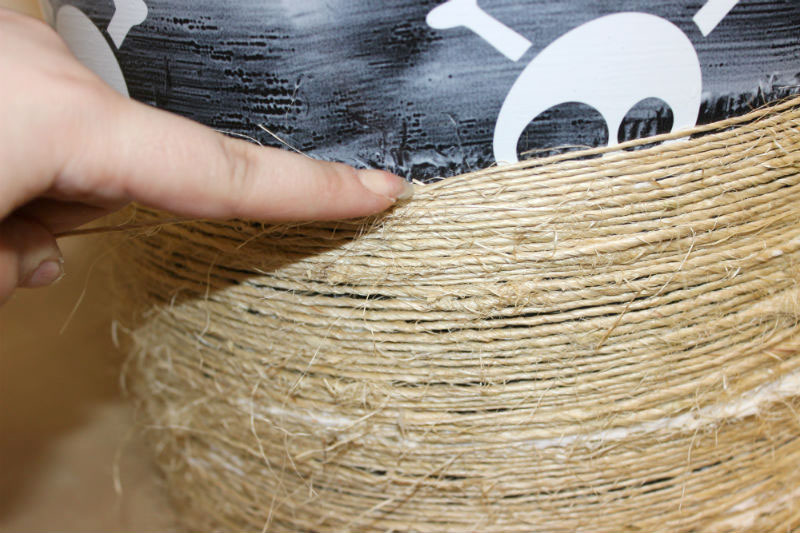 Every few rows, push down the twine to tighten.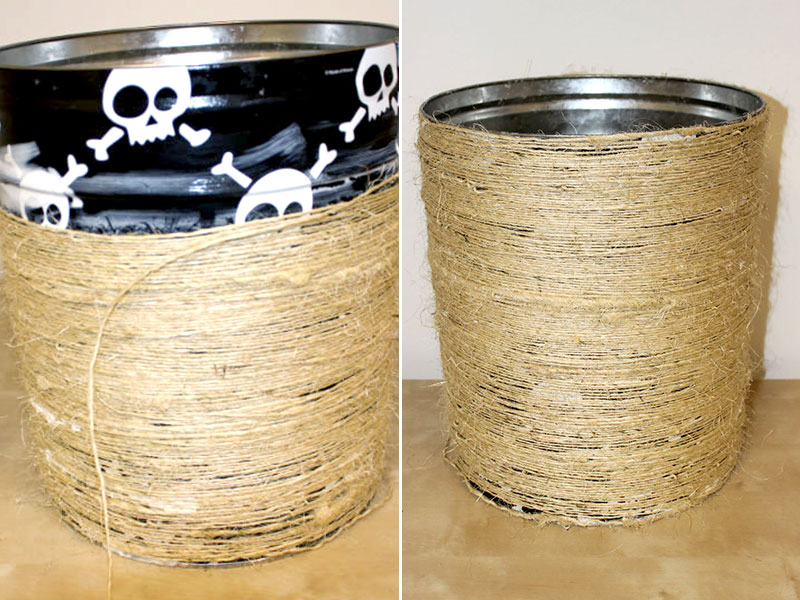 Apply more adhesive as necessary and continue until you have covered the whole outside. Set aside to dry.
Step 3: Take fabric and cut out necessary pieces. You will need three pieces for this project; two rectangles measuring at 18" X 16", and one circle measuring at a 13" circumference.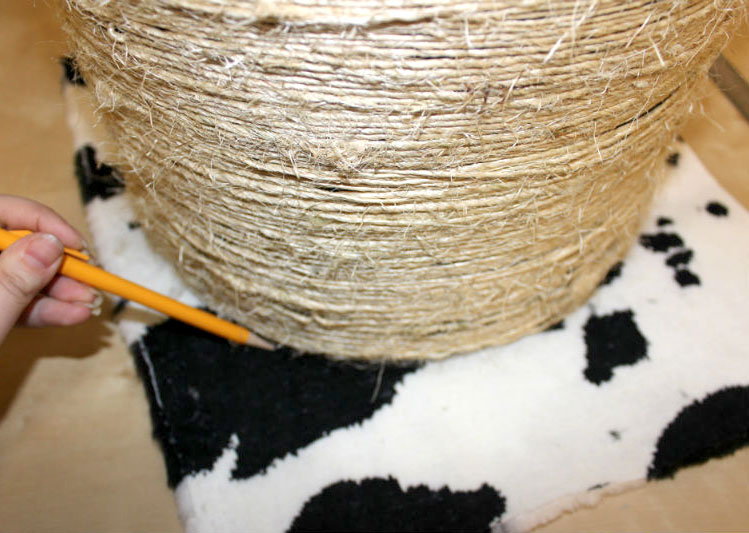 To create the circle, you can also trace the bottom of the popcorn tin against the fabric using pencil or fabric marker.
Step 4: Once the twine is dry, use the foam brush to apply adhesive to the bottom of the tin. Lay the circle shaped fabric piece and hold for 15-20 seconds to secure.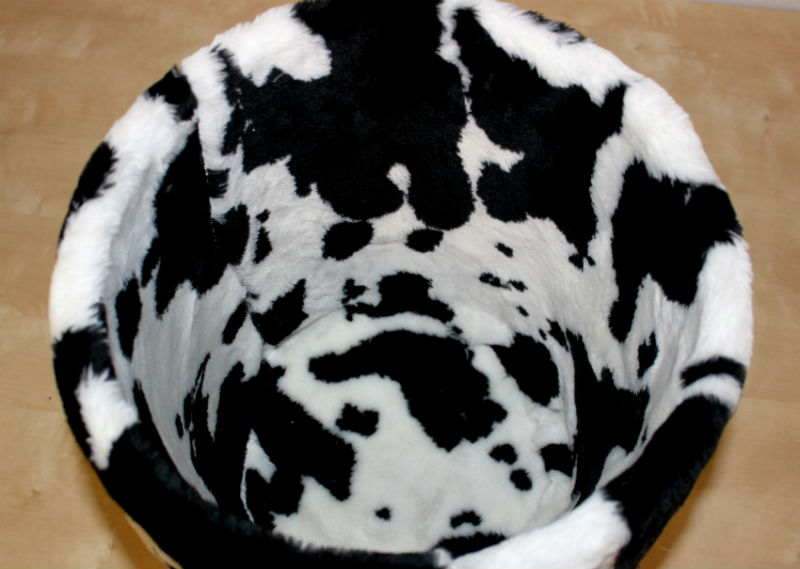 Step 5: Now for the final step, apply a thick, evening coating of adhesive to the inside of the popcorn tin. Gently place one piece fabric (furry side out) against the adhesive. Apply the second piece of fabric to the remaining area and hold down to secure. Doesn't that just look so cozy?!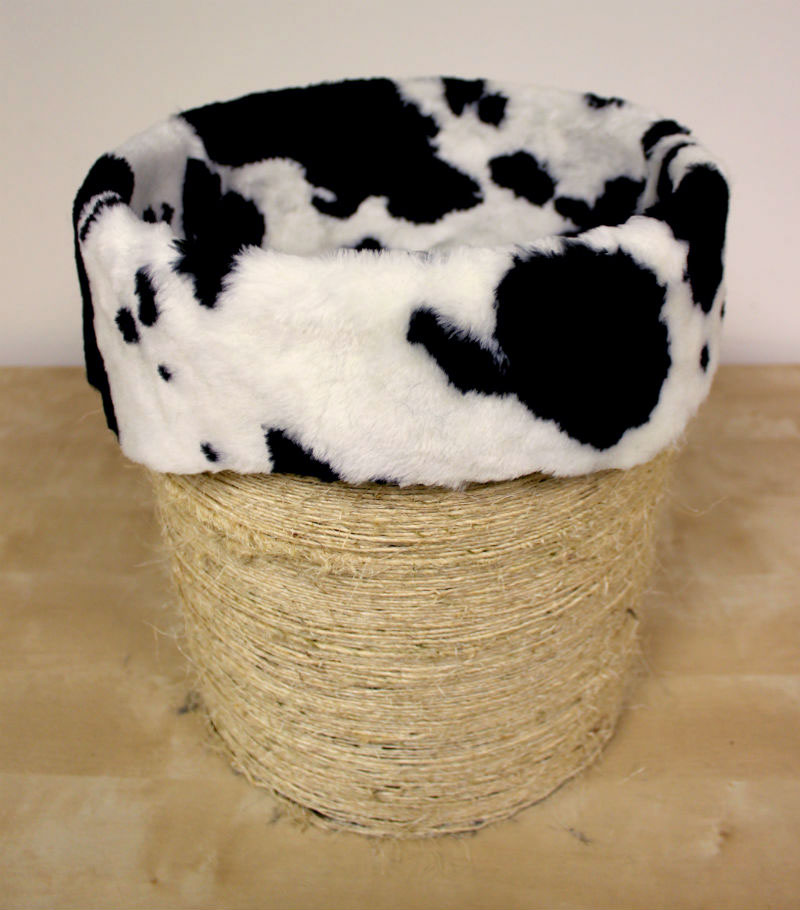 Once secured, trim remaining fabric to your liking. We left some extra fabric to create a more refined look, but you can add more or less depending on how you want the final project to look.
Put it on its side, and now you have a fun and creative DIY pet bed and scratcher for your furry friend to sleep and play in! Your pets will love using their claws to scratch at the twine, and taking their afternoon nap in a warm, tight, and fuzzy space!