There's no pairing more perfect and traditional than popcorn and a movie. Celebrate the biggest movie occasion of the year by hosting your own Oscars party!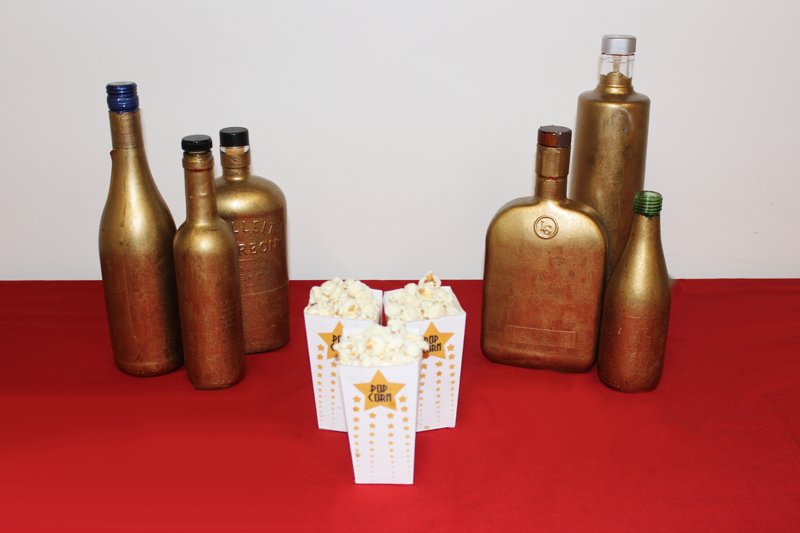 Whether you're watching the Academy Awards for the red carpet fashions or to cheer on your favorite films and celebrities, stock up on your favorite popped snack and serve them up in these classy and chic Oscar party popcorn boxes! We've created these free printable inspired by stars that are sure to add a festive touch to any spread. Simply print, fold, and enjoy!
If you're looking for more Oscar party decorating ideas, take a peek at our sophisticated popcorn bar post. Celebrations.com has the how-to for the Hollywood glamour inspired DIY Gold Paint Jars. A little bit of creativity mixed with LOTS of popcorn sure goes a long way!
Supplies for DIY Oscar Party Popcorn Boxes:
Downloadable Oscar party popcorn box template
Card stock
Glue or tape
Scissors
Directions for DIY Oscar Party Popcorn Boxes: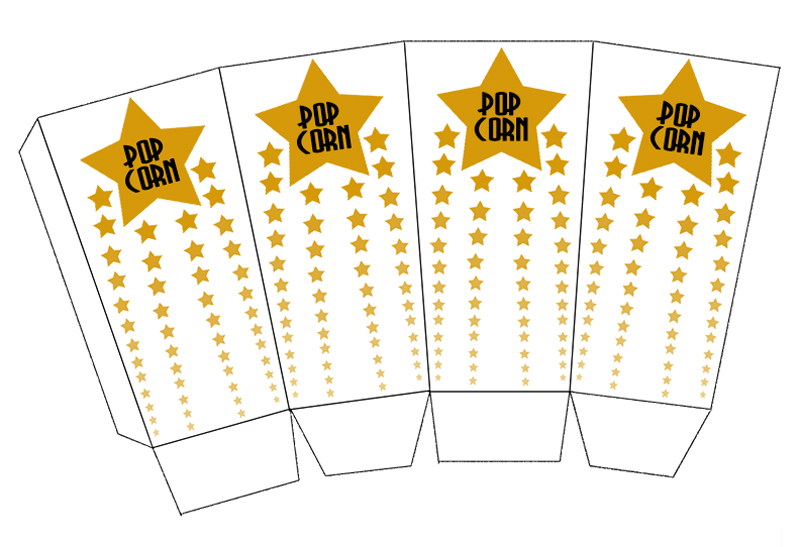 Load the printer with card stock. Download the popcorn box template and print.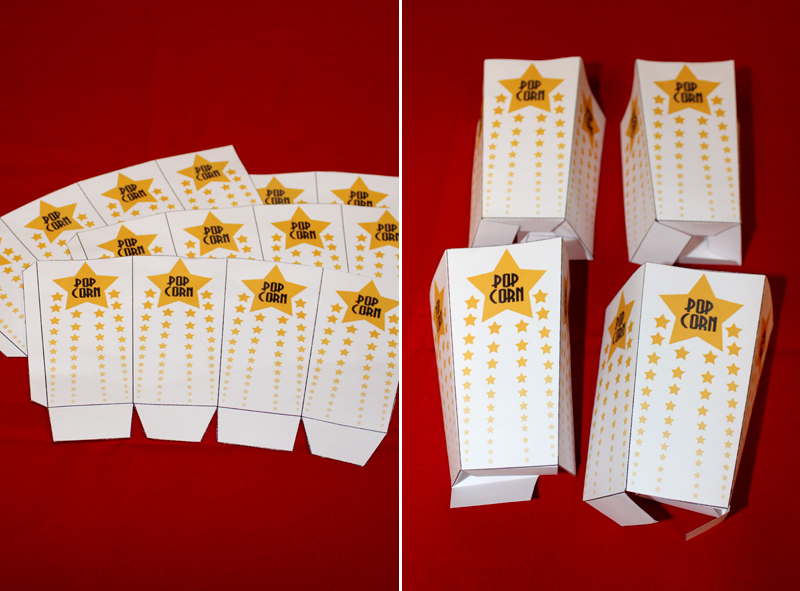 Cut the template out. Fold alongside black lines.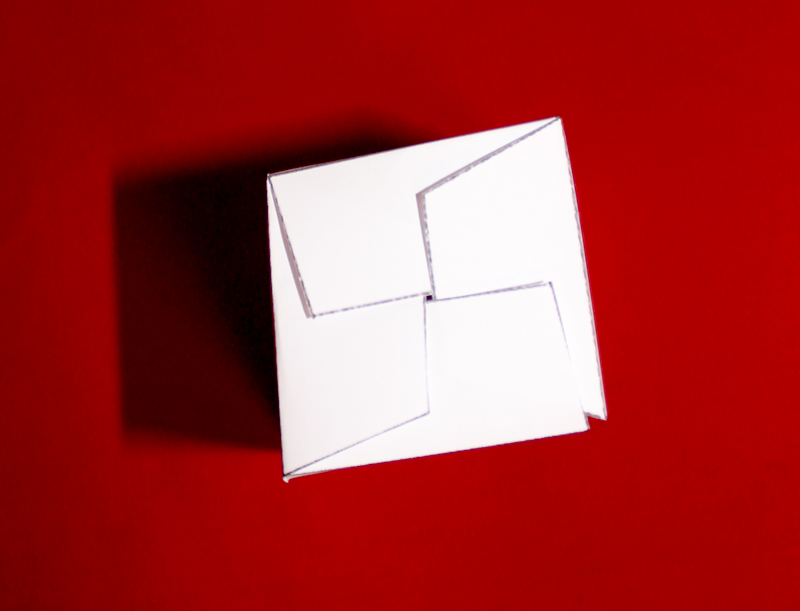 Use tape or glue to secure the popcorn box shape. Make sure the bottom of your popcorn box resembles the photo above; this is the most secure way to fold the box.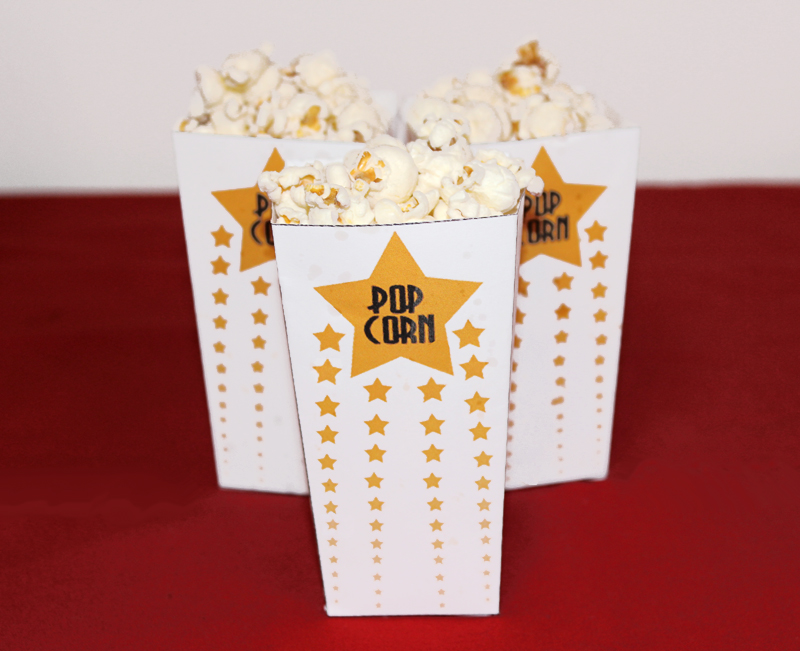 Add your favorite flavor of popcorn and present these beauties off!