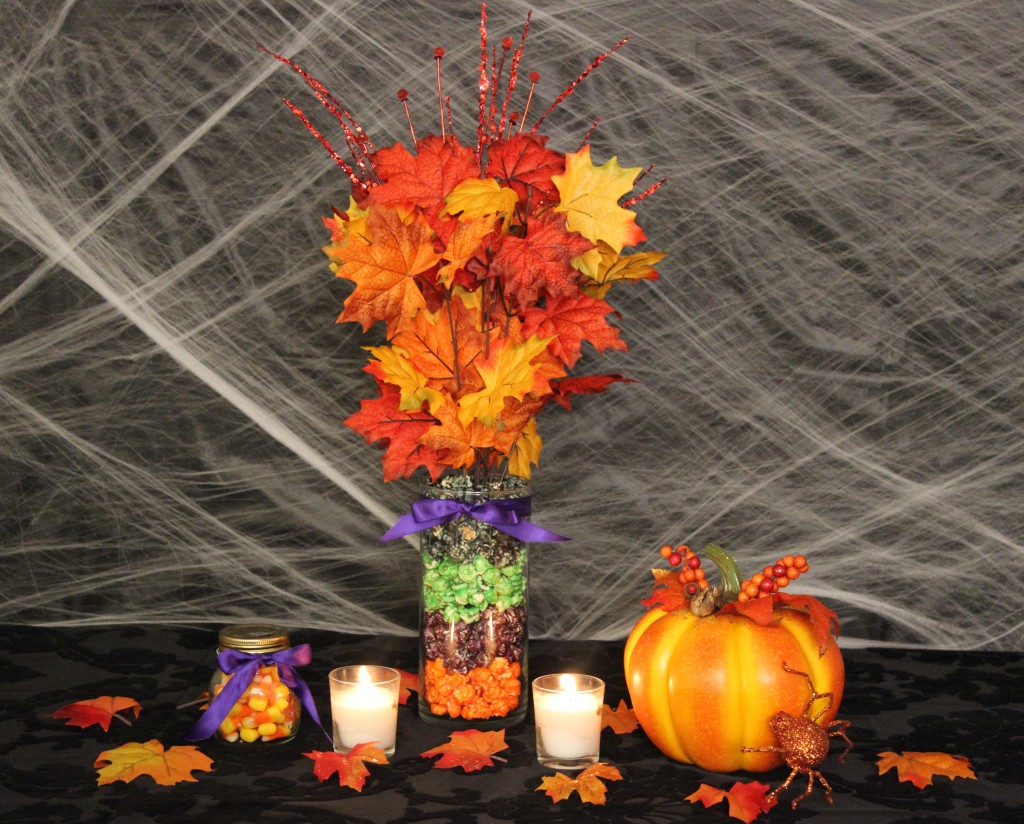 Looking for some simple Halloween party ideas that will send shivers down your guests' spines? Here's a tip: Halloween treats aren't just for eating; you can decorate with them too! Spook-ify your dinner table with this centerpiece made from Halloween popcorn and autumn leaves. It's a fun, super-easy craft, plus you can reuse it for your Thanksgiving spread!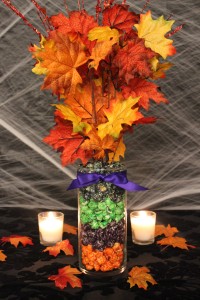 What You'll Need
One 15-ounce canister of Zombie Kettle Corn
One tall, clear vase
One branch of faux fall leaves
Halloween ribbon
Directions
Separate the Zombie Kettle Corn by its four colors (orange, purple, green and black).
Start layering the popcorn in the vase, one color at a time, in any order you like.
After you've finished the second layer, place the leaves into the vase.
Hold the branch straight up in the vase and continue with the third and fourth layers of popcorn, placing the popcorn around the branch. Pack the popcorn tightly all the way to the top of the vase so that it holds the branch up.
Tie a cute Halloween ribbon of your choice around the top of the vase.
You're done! Display your popcorn arrangement at the center of the dinner table, or place it on a coffee table to accent your Halloween décor.
How do you like to decorate with healthy Halloween snacks? Tell us your ideas!