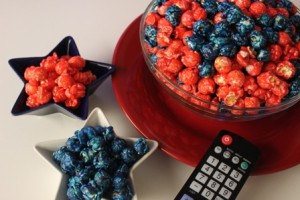 November 6 is just around the corner, and you know what that means: It's time for everyone to break out the ballots and choose the next U.S. president! What better way to celebrate than by gathering your friends—democrats and republicans alike—and treating them to The Popcorn Factory's Red State vs. Blue State Popcorn Mix? Pair up your patriotic snack with a movie inspired by our nation's commander in chief, and you have a party fit for a president. We've rounded up the best presidential films to watch while you and your guests wait for the polls to officially open on Election Day. Here are the five movies that got our vote: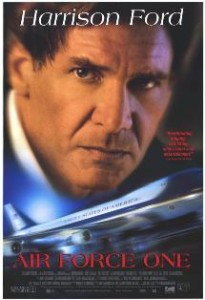 Candidate No. 1: "Air Force One"
Party Affiliation: Action Lovers
The Back-Story: Just after President James Marshall (played by Harrison Ford) announces to the world that he won't put up with terrorist threats against the United States, Air Force One is hijacked by Russian radicals. Now, Marshall must find a way to save the hostages' lives … and his country's reputation.
Approval Rating: If you want to pump up your Election Day party guests with a double dose of excitement and nationalism, this movie is your winner.
Candidate No. 2: "All the President's Men"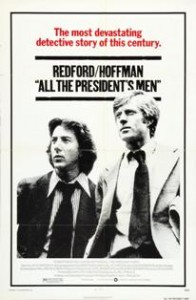 Party Affiliation: Suspense Junkies
The Back-Story: When five burglars are arrested for breaking into the Democratic National Committee headquarters, Washington Post investigative reporter Bob Woodward (played by Robert Redford) is assigned to cover the supposedly no-big-deal story. Once he teams up with his colleague Carl Bernstein (played by Dustin Hoffman), however, the duo uncovers a much larger scandal that spells disaster for President Richard Nixon.
Approval Rating: Want to fuel some intellectual conversation at your get-together? This nail-biting whodunit is sure to keep your friends talking.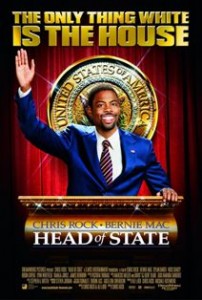 Candidate No. 3: "Head of State"
Party Affiliation: LOL-ers
The Back-Story: After being kicked to the curb by his girlfriend and getting axed from his job as an alderman in Washington, D.C., Mays Gilliam (played by Chris Rock) seems to be living life in the shadow of failure. But when his party's presidential nominee dies in a freak accident, Gilliam accidentally finds himself running for office … as president of the United States.
Approval Rating: With so many debates going on, election season can become pretty intense. This movie is the best choice for laid-back voters who want to lighten the mood.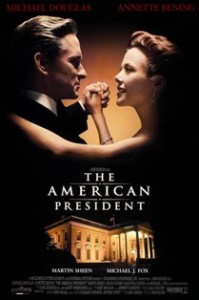 Candidate No. 4: "The American President"
Party Affiliation: Diehard Romantics
The Back-Story: As President Andrew Shepherd (played by Michael Douglas) draws closer to the end of his term, his reelection looks like a sure thing. When a chance meeting with environmental activist Sydney Ellen Wade (played by Annette Bening) turns into a love connection, Shepherd faces career-threatening attacks from the opposing party.
Approval Rating: Who said you can't find a great love story in the White House? Your starry-eyed pals will adore how this film brings a little romance to the presidential race.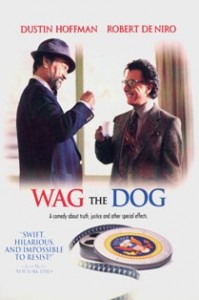 Candidate No. 5: "Wag the Dog"
Party Affiliation: Conspiracy Theorists
The Back-Story: Just a few days shy of Election Day, the U.S. president is caught red-handed in a humiliating sex scandal. In a wild effort to divert the media's attention from the controversy and secure his reelection, he hires Hollywood producer Conrad Brean (played by Robert De Niro) to cook up a fake war and win back his popularity.
Approval Rating: Part comedy, part drama, this movie is the perfect recipe for partygoers who love to second-guess candidates' agendas … but still have a few laughs along the campaign trail.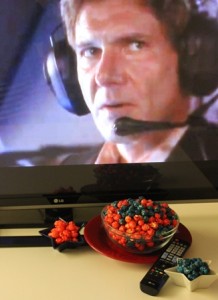 If you need even more suggestions for your presidential movie marathon, these runners-up are also worth adding to your list: "Mr. Smith Goes to Washington," "Dave" and "Thirteen Days." Which movies will you watch to celebrate Election Day 2012?