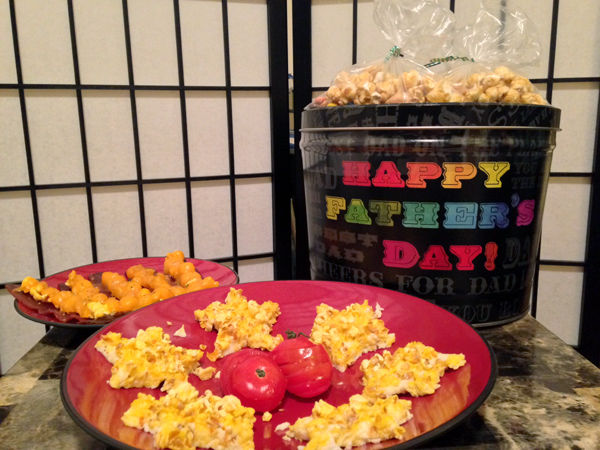 Start prepping now because Father's Day 2014 is Sunday, June 15! Celebrate Pops with a popcorn-packed meal that'll wow his taste buds with flavor and creativity! We've put together a delicious 3-course Father's Day brunch menu – from appetizer to dessert – using all 3 flavors (butter, cheese, and caramel corn) found in our most POPular Father's Day Popcorn tin. We start with a protein-packed popcorn egg bake, follow with a crunchy and meaty double cheddar popcorn bacon, and finish with a delicious salty & sweet trail mix to keep Dad's energy pumping for the rest of the day!
The best part? Once all of the snacking is done, dear ol' Dad can reuse the tin to store things such as tools or keepsakes, making it a Father's Day Gift he'll always remember!
First Course: Butter Popcorn Egg Bake
Ingredients
Butter Popcorn
Egg (or egg whites)
A pinch of salt + pepper
Cookie Cutter
Directions
Preheat the oven to 350 In a bowl, lightly whisk eggs. Add a dash of salt and pepper. Set aside. (If you are using egg whites, omit this part).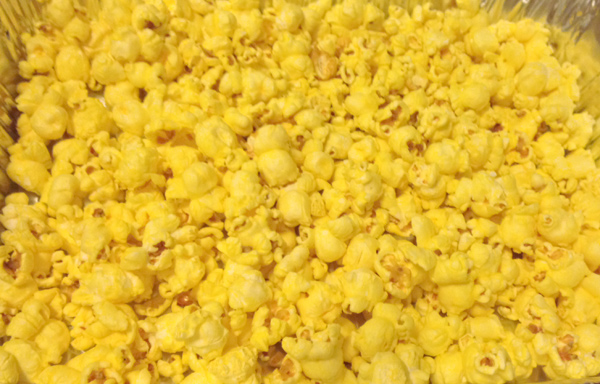 In a greased pan, lay out an even spread of butter popcorn. Pour the whisked egg (or egg whites) over the popcorn in a nice, even spread.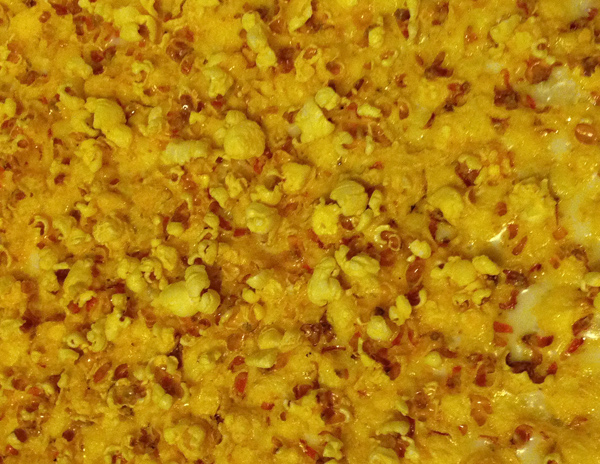 Bake for 25 minutes, then remove from pan and let cool for 3-5 minutes. Once slightly cooled, use a cookie cutter to cut out delicious popcorn egg bake shapes.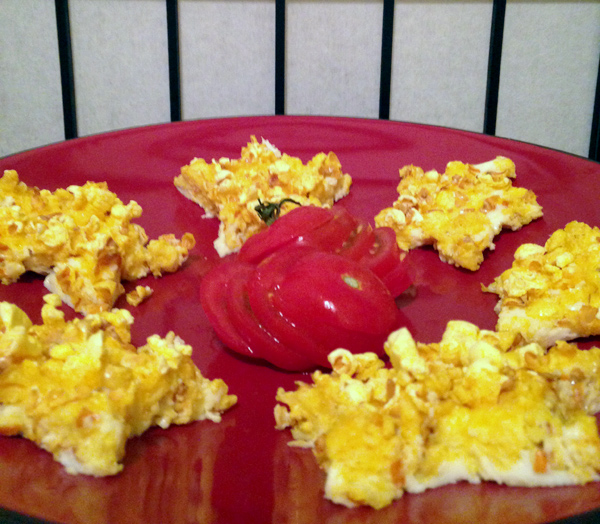 Serve with tomatoes for a tasty, protein-packed starter!
Second Course: Double Cheddar Popcorn Crusted Bacon Strips
Ingredients
Bacon
Cheddar popcorn
Cheddar cheese
Directions
To bake the bacon in the oven, line a baking sheet with tin foil. Then, turn the oven on for 400 degrees and pop the bacon in right away. Cook for 15-18 minutes and remove from oven.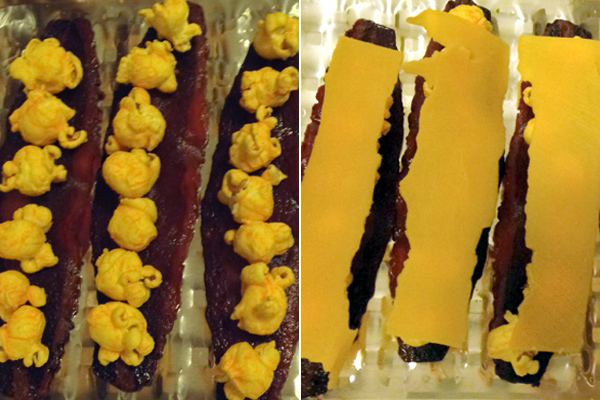 Then, top each bacon slice with a layer of cheddar popcorn. Follow with a layer of cheddar cheese and place in the oven for a few minutes until melted.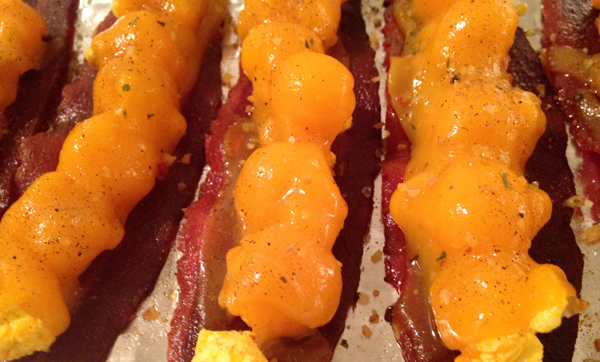 Optional: top with a light coating of seasoning to taste.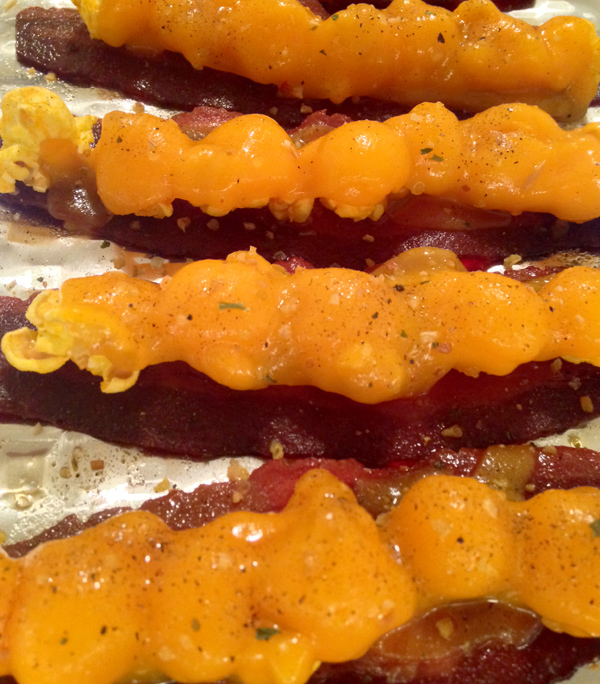 Third Course: Salty & Sweet Caramel Popcorn Trail Mix
Ingredients
Caramel corn
Nuts (we used cashews)
Milk chocolate candy pieces
Peanut butter candies
Directions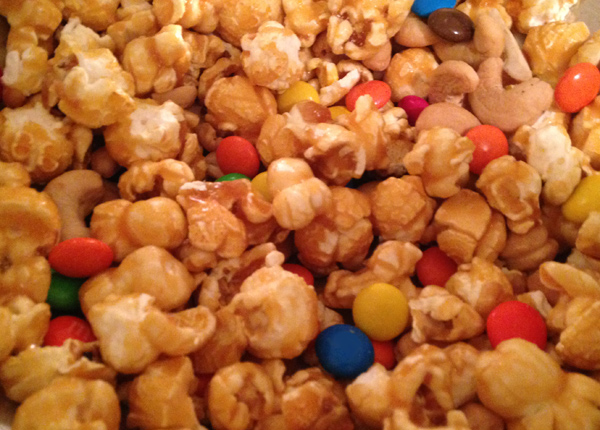 In a large bowl, mix all of the ingredients together.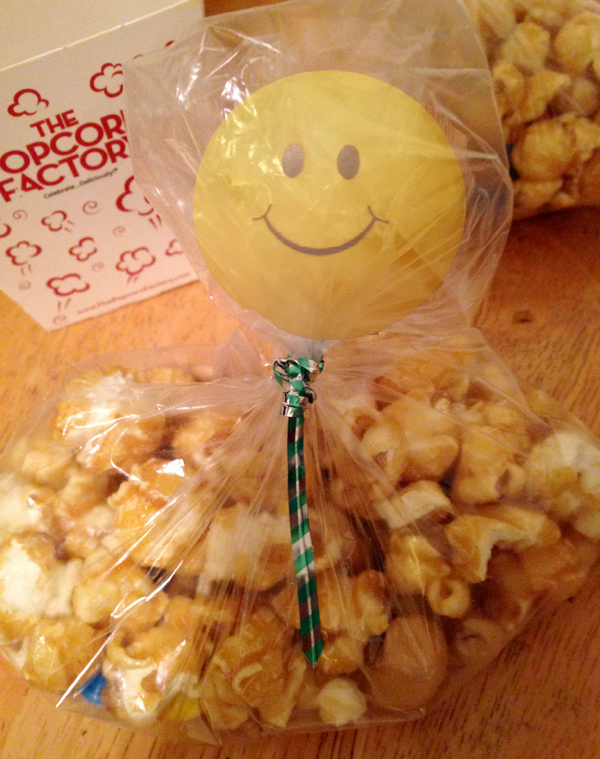 Then, separate into individual serving sized baggies. We used a twist tie to make a "tie" for Dad and added a smiley face ping pong ball into the extra space to make this dessert festive and fun!