Graduation season is upon us! Treat your loved on to a celebration worthy of their four-year struggle with these Graduation Party upgrade ideas!
Make Diploma-Inspired Treats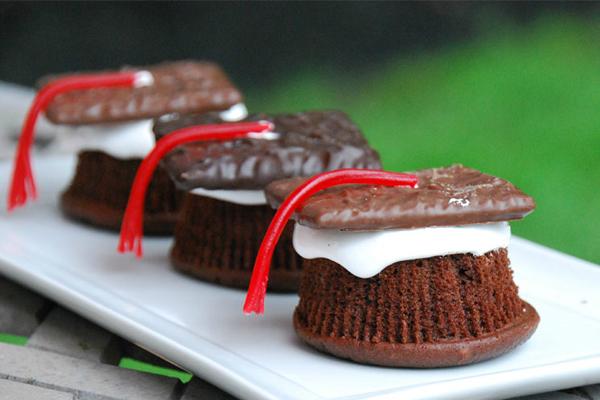 An easy way to add an extra festive touch to your spread is to create foods shaped like and inspired by the honorary diploma, like these Graduation S'more Cap Cupcakes from Celebrations.com.
Celebrate Their Alma Matter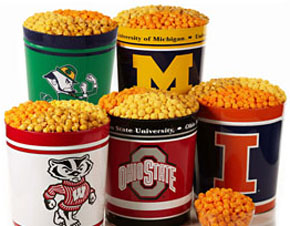 Celebrate the fond memories your special grad had of their school with a college popcorn tin flaunting their alma matter. It can serve as décor while guests dig in to the plentiful popcorn within, and the graduate can then hold on to the tin for a keepsake!
Celebrate Their Class Year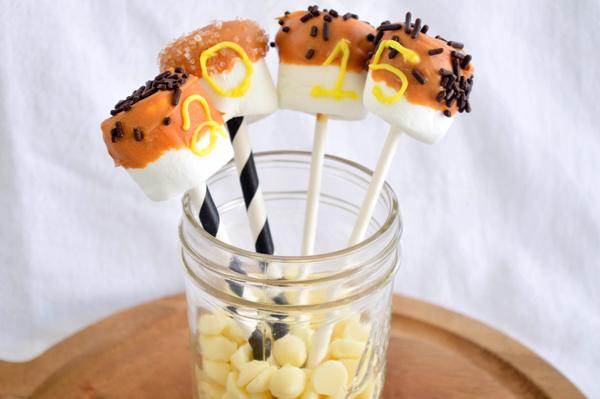 Add a personal touch to the décor with treats and decorations celebrating their "class," like these Class of 2015 Marshmallow Pops!
Set up a DIY Photo Booth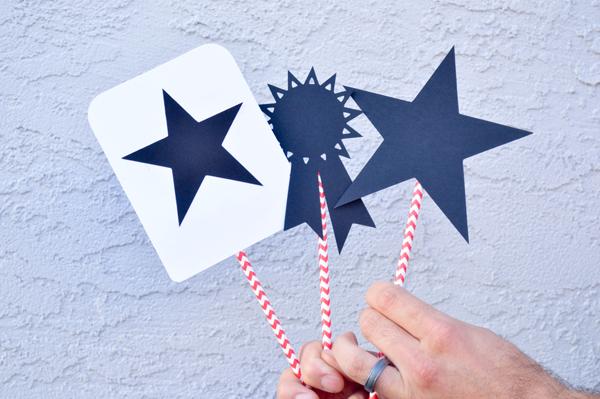 Every good party needs a photo-friendly activity to go with it, which is why we love the idea of setting up your own photo booth. Celebrations.com shares a simple how-to on creating your own Graduation Photo Booth Party props to really take it to the next level. Don't forget to come up with a unique #hashtag for your special graduate!
Party-Ready Personalized Décor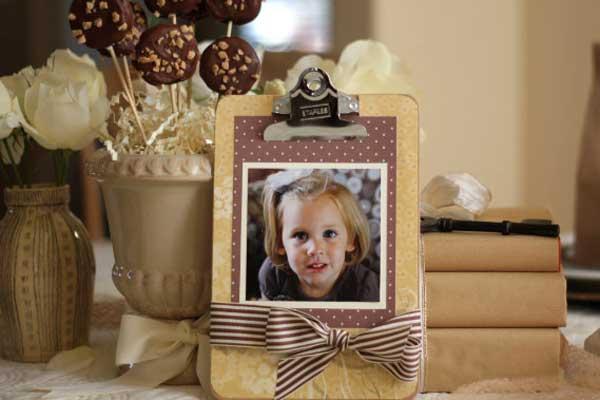 Put an extra personal touch on your décor by celebrating the journey that got your grad to this day! Use photos of them in different stages of their lives to decorate the space, like Celebrations.com did with these Mini Clipboard Picture Frames.
Celebrate the Future with an Advice Station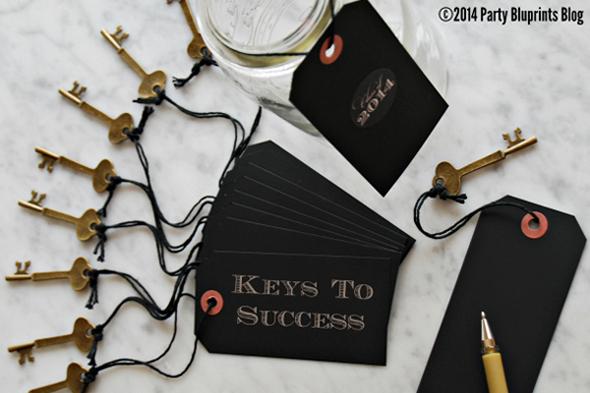 Take advantage of the wisdom held by your party guests and set up an advice station your grad can take with them in the future. Make it festive with some creativity like this DIY Keys to Success idea from Celebrations.com.