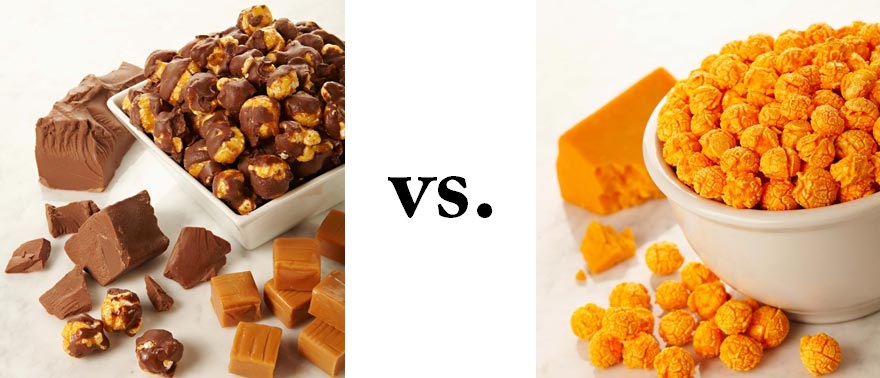 When it comes to snacking, do you prefer sugar or spice … or do you think everything is nice? Take this fun quiz to find out where your loyalties lie in the sweet vs. savory debate. Then check out your results to see which scrumptious popcorn flavors we recommend just for you!
Quiz
You're on a camping trip with family and friends. What's the first snack you reach for while swapping stories over the campfire?

S'Mores
Pretzels
Trail mix
What's your favorite kind of food?

Italian
French
Chinese
It's Friday night and you want to order pizza instead of cooking dinner. What's the first kind of pizza that catches your eye on the takeout menu?

Ham and pineapple
Fresh mozzarella and tomato sauce
Mixed veggies
When you wake up in the morning, what is the first thing you crave for breakfast?

Pancakes
Eggs and Bacon
Bagel with cream cheese
After you eat dinner, you always have more room for:

Dessert
Cheese
Coffee
You're at a restaurant and there's no salt on the table. You:

Don't even notice; your food tastes just fine without salt!
Call the waiter over and ask him to bring a salt shaker
Sprinkle some pepper on your food instead
What is your go-to salad topping?

Fresh fruit
Ranch dressing
Raspberry vinaigrette
Results
If you answered …
Mostly A's: You have a sweet tooth. Talk about a sugar rush!
No matter how much you eat, you always have room in your tummy for something sugary. If the sweet deliciousness of chocolate, candy and fruit is what you crave, try these luscious popcorn confections, made with all your favorite dessert-time flavors: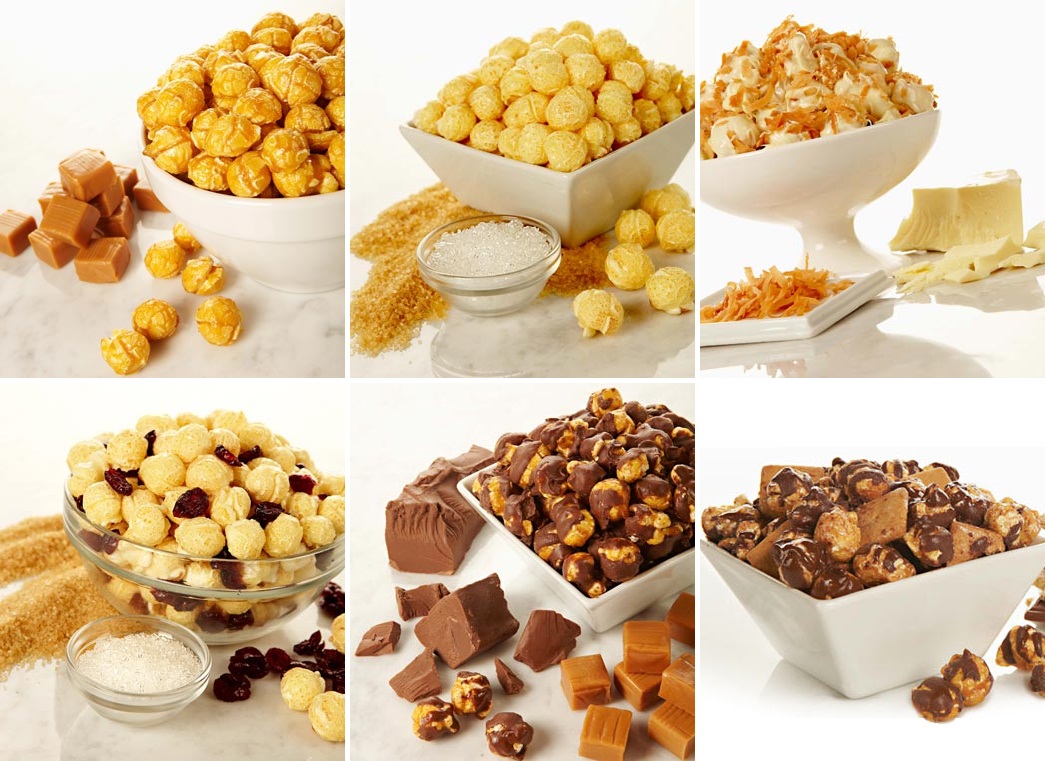 Caramel
Kettle Corn
Toasted Coconut
Cranberry
Chocolate Drizzle
S'Mores
Mostly B's: Savory treats are your fave. Pass the salt, please!
When the salt shaker goes missing at the dinner table, your family knows exactly where to find it: in your hands! Your taste buds go crazy for powerful, tangy foods with a zing. Give snack time a tasty kick with these perfectly seasoned popcorn treats: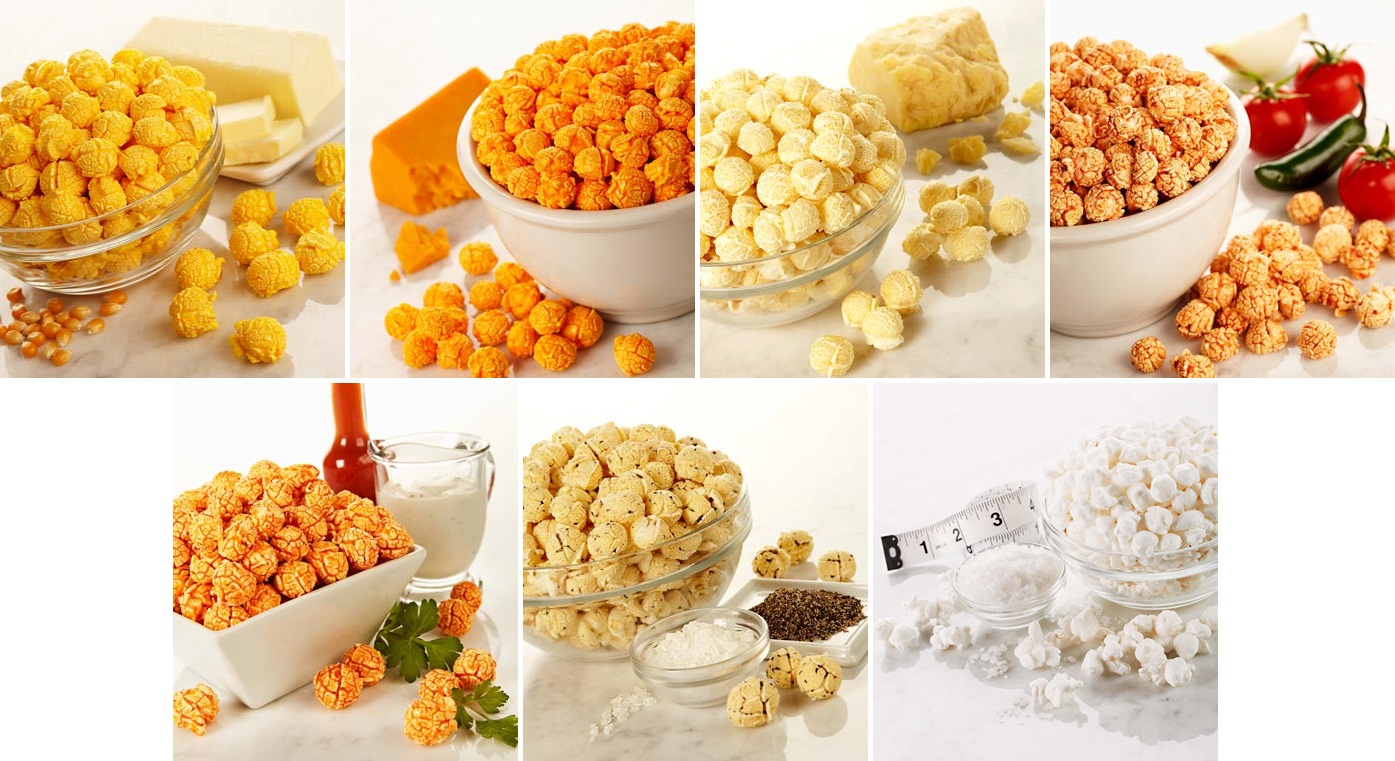 Butter
Cheese
White Cheddar
Jalapeño
Buffalo Ranch
Cracked Pepper
Sea Salt Slim
Mostly C's: Sweet? Savory? Who cares? You love to enjoy the best of both worlds!
Your appetite doesn't play favorites. Your passion for food is equally divided between sweet and savory. And when the two come together to make one flavor-packed treat, you're in snacker heaven! If you love to mix things up, try these knockout popcorn flavor combinations: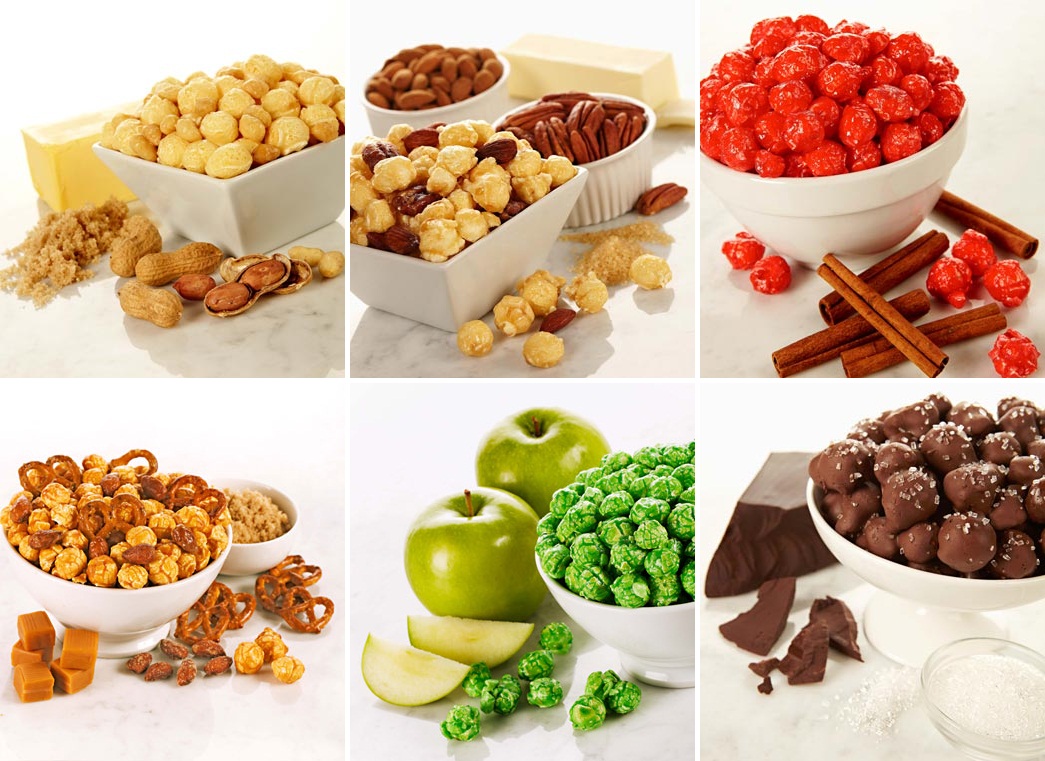 Peanut Brittle
Almond Pecan
Cinnamon
Butter Toffee Almond
Sour Green Apple
Dark Chocolate Sea Salt