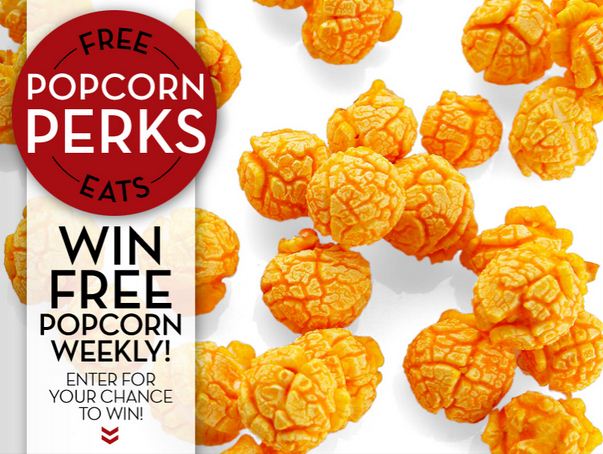 What makes The Popcorn Factory's heavenly popcorn taste even better? Getting it for free, of course! Because we love our customers so much, we'd like to thank you by giving you a chance to win our popcorn and other snack products each week until December 28. So pop out those smart phones, tablets and laptops and submit your entry today!
Entering the sweepstakes is easy, and you don't have to buy anything in order to enter or win. All you have to do is take a couple of minutes to send us your info, and you're all set! Here's how to do it:
If you're not already a fan of The Popcorn Factory on Facebook, visit our Facebook page and hit the "Like" button. Then, fill out the entry form and you'll be entered within seconds.
If you already like us on Facebook, just visit our Facebook page and fill out the entry form.
A new winner will be randomly selected each week, and you could be one of the lucky ones! To get a full list of details, visit the Popcorn Perks Official Rules page.
So go ahead and get poppin', and good luck!