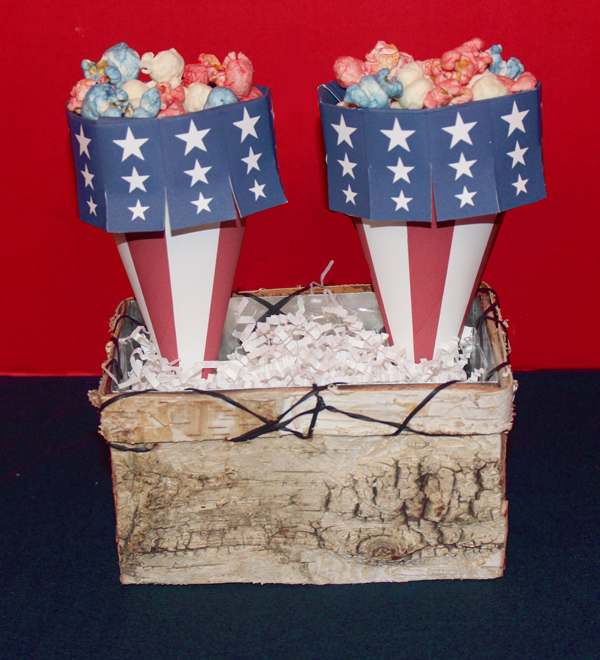 Did you know that each and every popcorn kernel sold by The Popcorn Factory is grown and produced right here in the Unites States of America? Celebrate the land of the free's birthday with the ULTIMATE patriotic snack – red, white and blue popcorn!
We've created free paper cone snack holders inspired by the American Flag to pair with your festive 4th of July snacks for the ultimate Independence Day celebration!
Supplies for Patriotic Popcorn Cones
Paper cone printables (2 copies of stripe file, 1 copy of star file)
Cardstock or similar weight paper
Glue or tape
Scissors
Red, white, and blue popcorn
Directions for Patriotic Popcorn Cones
Print out the patriotic paper cone printables onto medium weight paper. You will need 2 copies of the stripe file for every 1 copy of the star file. Once printed, cut out the design.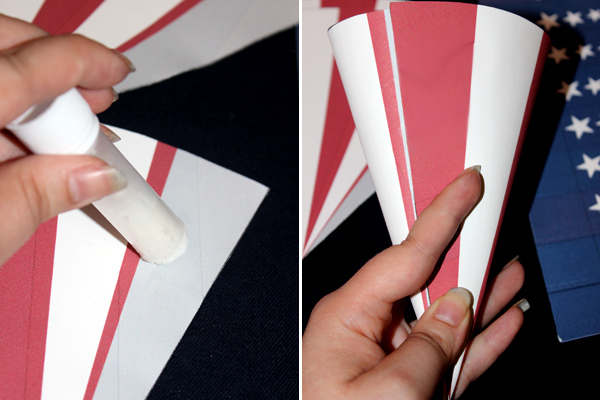 Next, apply glue or tape to the grey area of the striped printable. Roll the cone onto itself so the red end of the cone overlaps the grey area. Hold down for 3-5 seconds to secure the glue. Set the cone aside.
Now, take the starry blue strip and fold along the black solid line. Then, use scissors to cut along the dotted grey lines; there are cut lines on both sides of the strip.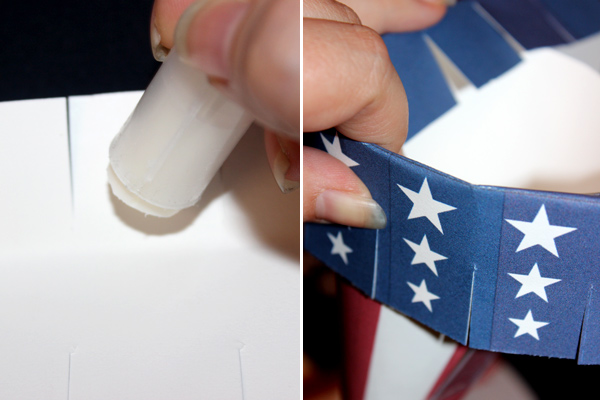 Once your strip is cut and folded, apply glue or tape to the back of the tabs you have created (the ones that are blue sans stars on the front). Slowly begin attaching those tabs to the inside of the cone, holding down for a few seconds after each tab to secure. Do this until the entire blue strip is attached to the cone.
Use your finger to slightly raise the edge of each tab for a fun effect. Now, your patriotic paper cones are ready to party!