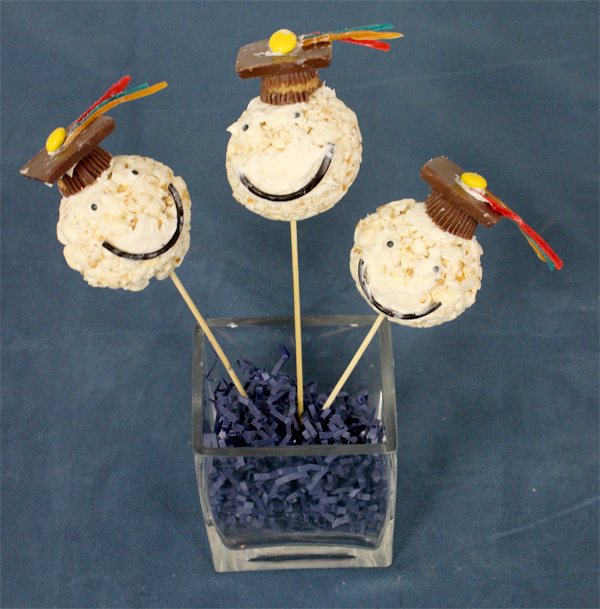 Celebrate your special scholar with a party celebrating their important achievement! We gave our famous popcorn balls a scholar-worthy graduation dessert, worthy of an A. We put this adorable treat on a stick for a fun presentation, but you can opt to omit this piece and lay out on a festive plate or in cupcake wrappers.
Personalize this graduation dessert idea even further by using the graduate's school colors for the licorice tassels!
Supplies for DIY Graduation Cap Popcorn Balls
The Popcorn Factory popcorn balls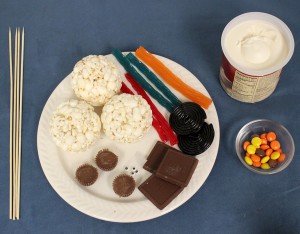 Licorice – make sure it's the kind you can easily pull apart.
Candy eyeballs
Chocolate squares (the Harry London chocolate squares were the perfect size)
Small coated candies
Peanut butter cups
Frosting (to be used as adhesive)
Skewers (optional)
Directions for DIY Graduation Cap Popcorn Balls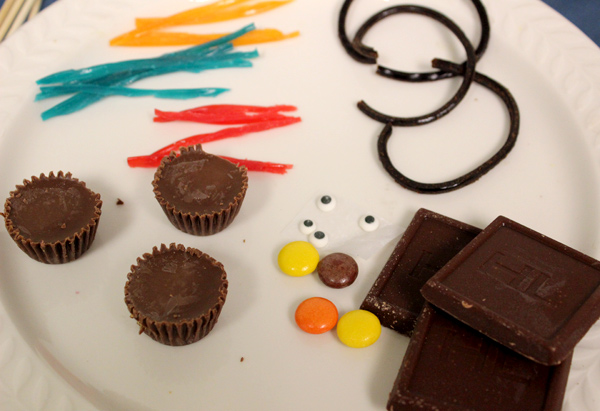 First, prepare your candies. This may include unwrapping the peanut butter cups and pulling up the licorice strings.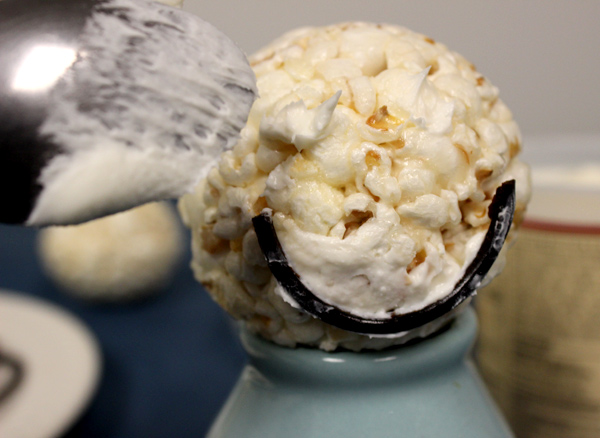 Once your candies are ready, it's time to start decorating! Using the frosting as a delicious adhesive, add a black licorice smile and candy eyeballs to make the face.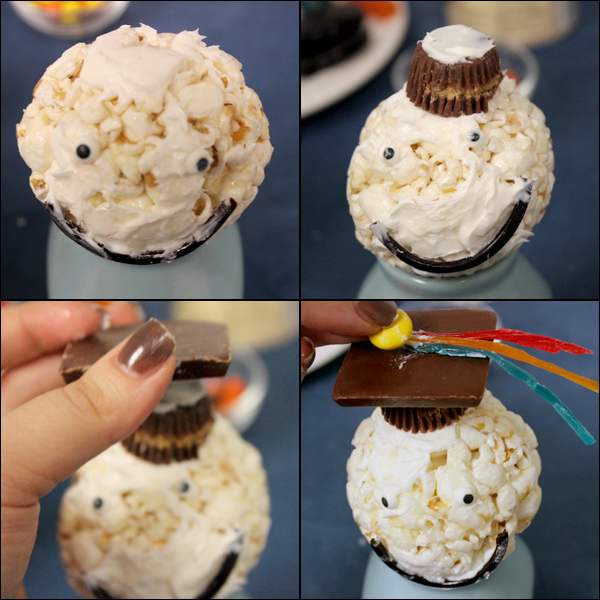 Now that your graduation dessert has it's million dollar smile on, it's time to dress it up with a tantalizing graduation cap! To make the cap, add a layer of frosting to the top of the popcorn ball head, then place the peanut butter cup, larger side down. Then, add another layer of frosting to the top of the peanut butter cup, and place a chocolate square on top. Then, add another dash of frosting and add the licorice "tassles," and top with a small coated candy.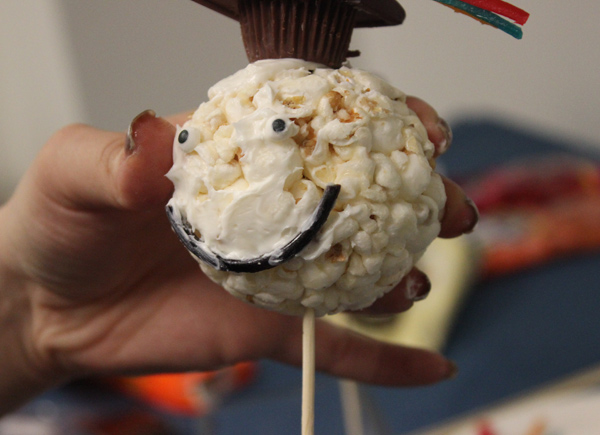 If you want to serve on a stick, grab a skewer and push the pointed side of the skewer (carefully!) into the bottom of the popcorn ball until secure. Add some filler to a vase and they're ready to present and serve!