March's popcorn of the month is lean, green, and (not so) mean Sour Green Apple! Crunchy and sweet with a sour kick, this festive popcorn flavor is packed with what we like to call "pucker power."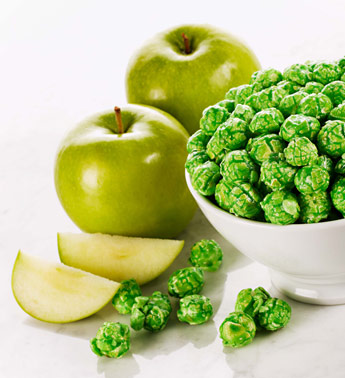 Why did we choose this flavor as our favorite popcorn for March? Simple! Not only does the green-filled holiday St. Patrick's Day fall during this month, but March 20th also happens to be the first day of spring – a day that's equal parts sweet and sour just like the flavor. The excitement of the season of regrowth warms our hearts, while we can't quite hold back the sadness of saying goodbye to the beauty of winter.
We're celebrating by using this tangy treat to make festive (and delicious) jewelry! And yes, we will definitely be sporting this DIY Idea on St. Patrick's Day! To make this wearable St. Patrick's Day craft, all you need is green popcorn, a needle, and some thread!
Supplies for DIY St. Patrick's Day popcorn necklace:
Sour Green Apple Popcorn
Needle
Thread
How to Make a St. Patrick's Day popcorn necklace: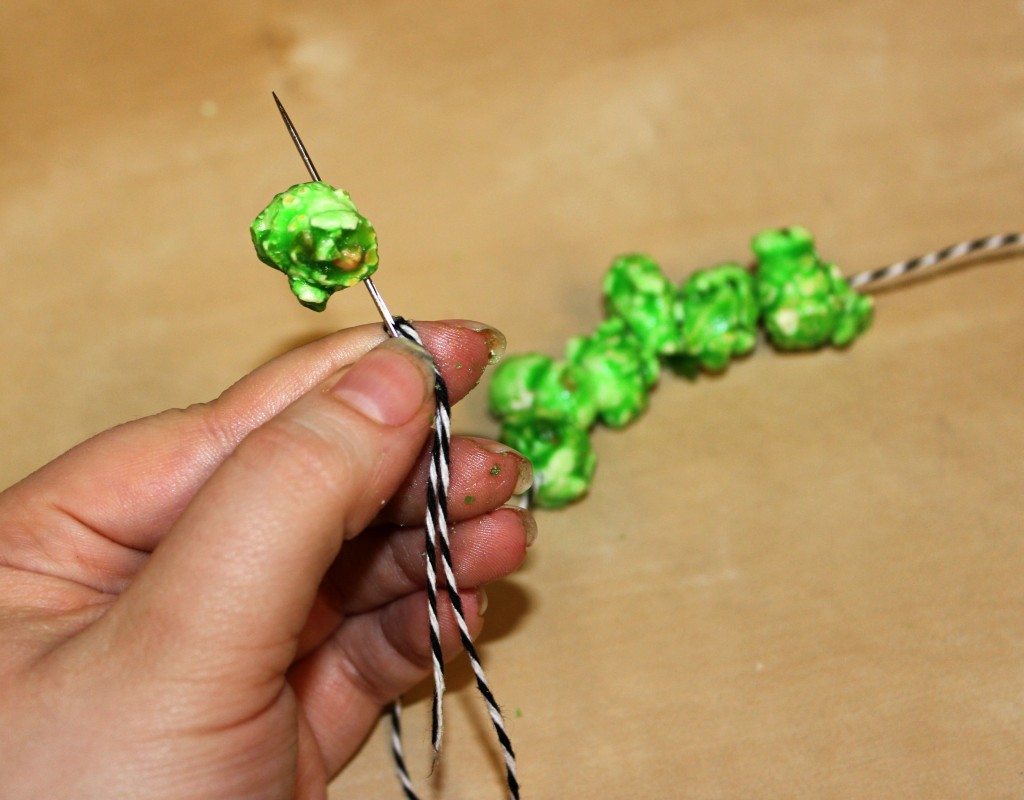 First, clear your area as this project can surely get sticky! Once your area is clean, simply thread your needle, and stick it through the popcorn. Pull the thread all the way through.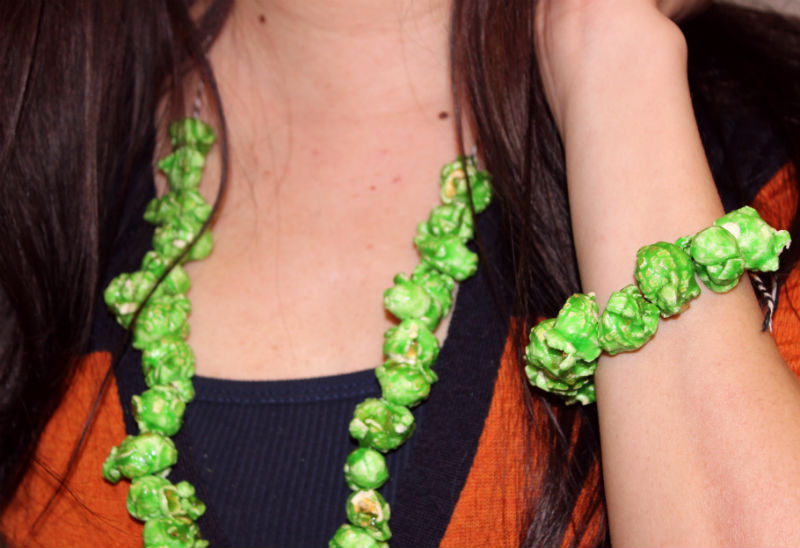 Repeat this step until you are satisfied with your result! You can make necklaces, bracelets, rings, and even sweet popcorn belts. The possibilities are endless!