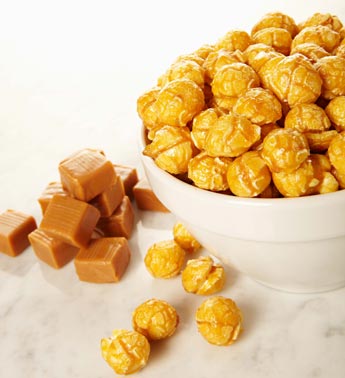 Just because National Popcorn Poppin' Month wrapped up on October 31 doesn't mean the party's over! We here at The Popcorn Factory live, breathe and celebrate popcorn 365 days a year, so no one knows this pop-able snack better than we do.
To keep the festivities going, we've created a super-fun infographic with tons of little-known facts about popcorn. We'll bet you had no idea that Americans eat 16 billion quarts of popcorn each year (it's true!), or that The Popcorn Factory is in the Guinness Book of World Records for creating the world's biggest popcorn ball. And that's just a bite-sized sampling of all the tidbits we have to share with you!
So sit back, grab a bucket of your favorite kernels and enjoy learning everything you need to know about popcorn. When you're done, come back and tell us which fun fact was the most surprising to you!