There's so many reasons to be excited for the Super Bowl this year (not just the 60 foot tall toboggan being built in its honor). This year's rivals, the Seattle Seahawks and Denver Broncos are headed to the Metlife Stadium in East Rutherford, New Jersey to compete for football fame.
Whether you're lucky enough to partake in the football festivities or just enjoying the show from the comfort of your couch, you're going to need snacks – lots of them. While the modern celebration calls for big screen TVs and overly fancy football shaped foods, there's no denying the classic crunch and flavor of your favorite popcorn flavor, so this year, serve up a no-fail snack that will satisfy even the pickiest of taste buds.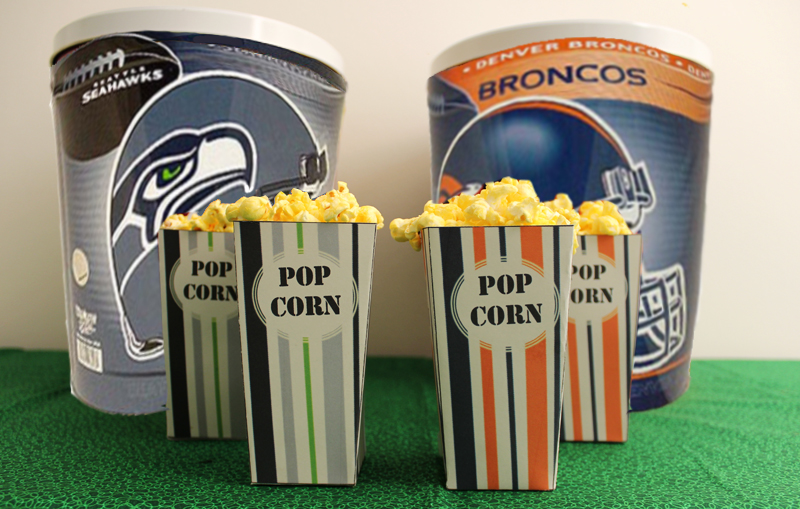 Our team-themed popcorn tins are not only festive, but each comes with 3 gallons of our most popular flavors so you can keep your guests hunger at bay as you root for your favorites.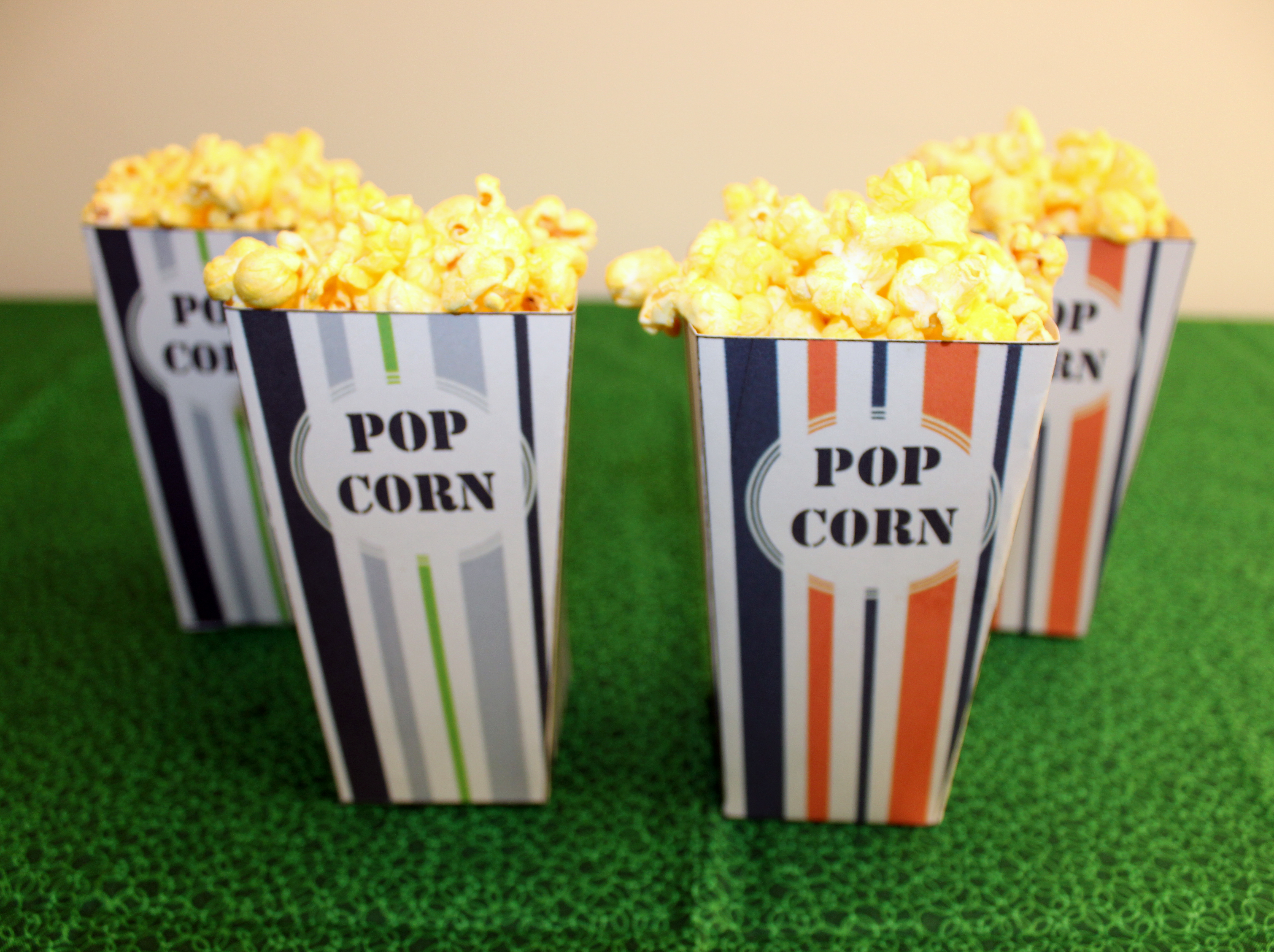 We've created these DIY Popcorn box templates so you can celebrate your favorite teams while indulging in your favorite popped snack. If you're hosting a party where guests of both teams will be attending, set up a "rival" station, with the opposing teams tins and boxes on each side. Or, if your guests are all on the same page, stick with the colors and mascots of each team when choosing elements for your décor.
Supplies for DIY Super Bowl Popcorn Boxes:
Cardstock
Popcorn box template (click here for Seattle Seahawks and here for Denver Broncos)
Glue or Tape
Scissors
Directions for DIY Popcorn Boxes
Step 1: Insert cardstock into the printer.
Step 2: Download the popcorn box templates. Open and print them onto the cardstock.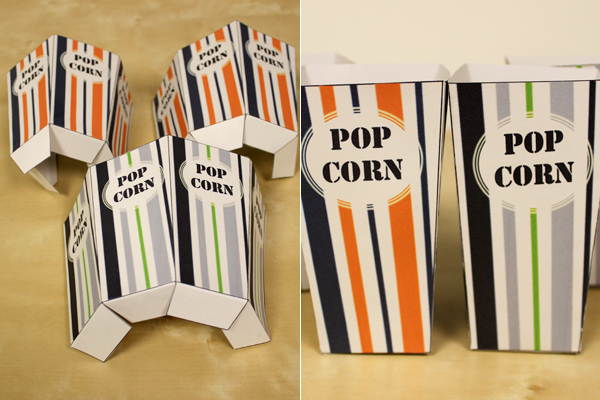 Step 3: Using the scissors, cut out the templates. Once cut out, fold along each of the lines on the template.
Step 4: Create popcorn box and shape and apply glue to the flaps.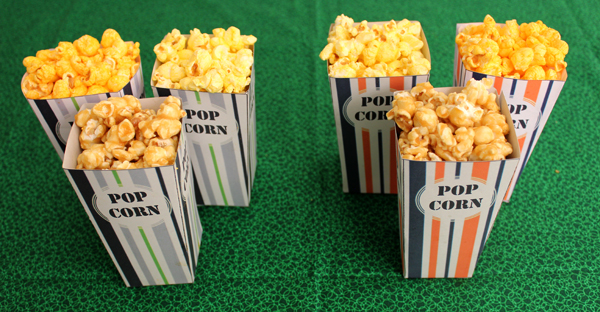 Step 5: Fill them up with your favorite flavor popcorn, sit back, and enjoy the game!