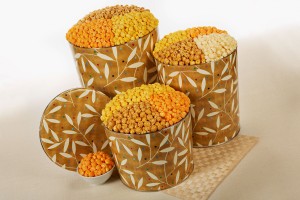 Have you been celebrating the 12 Days of Christmas (in July) with us? We're nearly rounding down to our last day of Christmas and ready to choose some lucky winners!
Why Christmas in July? Don't we know it's over 100° outside! Well yes, it might be a little toasty outside and Frosty would never make it in this heat, but we love the holidays and think one month just isn't enough to show and share our giving spirit with our loyal fans and customers! Plus, as an expert gifting company, we put a lot of thought and hard work into creating our exclusive gifts and decided to share a little bit of our creative process with all of you. Right now is our time to work on all your favorite holiday gifts and tins and we couldn't wait to show off our original designs (and also get your opinion!).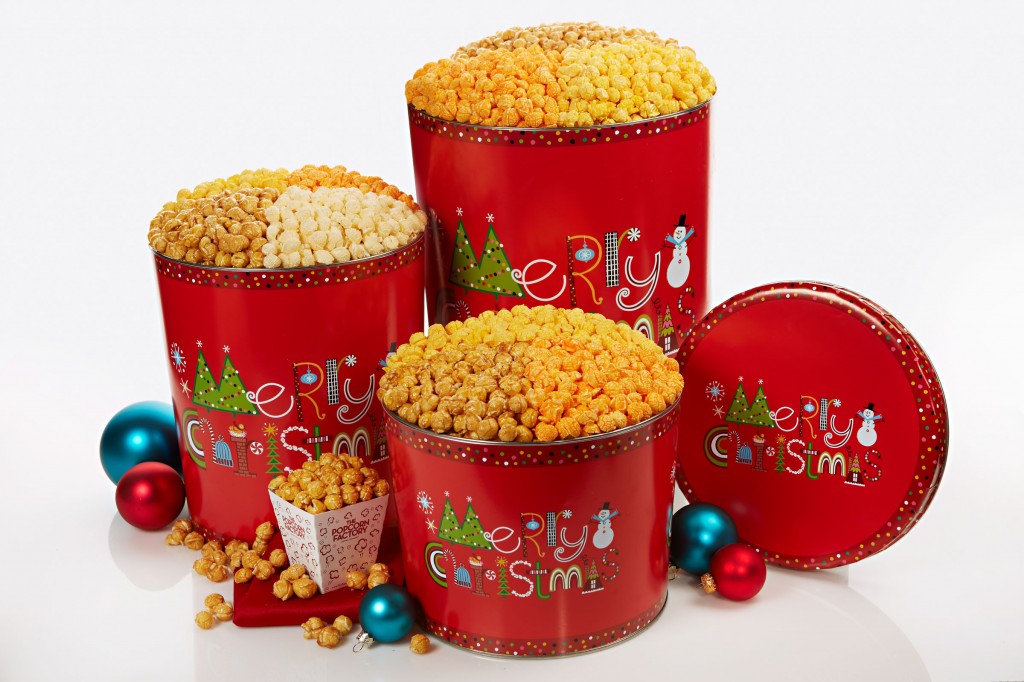 These four Christmas gift tins are just a sneak peak at what we have in store for everyone this holiday season, but they are certainly some of our favorites! The red, jolly "Merry Christmas" tin with playful holiday colors and cartoon sketches is definitely one of the best popcorn tin designs we'll have this December. Makes you think of being young and seeing your presents pile up and decorations take over the town.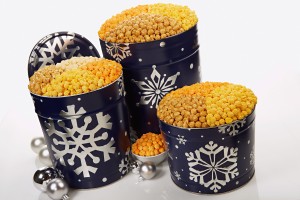 Our gold and Christmas lights decorated tin is bright and welcoming, making for the perfect popcorn gift that brings warm wishes even before you get to the presents inside!  The dark blue and white snowflake popcorn tin captures winter perfectly, with crisp and cool colors and intricate snowflakes unlike any other. And last but not least, our favorite snowman popcorn tin playing in the snow fall and dressed to celebrate the winter season and all its gifts!
Pick your favorite and mark your calendars for some delicious holiday gifts to come! And don't forget to enter the last days of our 12 Days of Christmas (in July) Sweepstakes for your chance to be one of our lucky 12 winners to receive a scrumptious serving of popcorn or become our Grand Prize winner to receive a $100 gift card to The Popcorn Factory and ensure many more days of gifts!
Merry Christmas! (in July)