In addition to the fun family traditions and bunny-themed snacks, one of the best parts about being a kid during Easter is receiving festive Easter baskets overflowing with fun toys and treats. This year, we challenge you to think outside the basket when gifting, and we're here to help!
Here are six of our favorite Easter gift assortments that feel like an Easter basket, but are housed in new and fun ways!
Easter Mailbox
Check your mailbox and we're sure you'll find something very eggciting awaiting you! That is – if you happen to have one of these fun personalized Easter Mailboxes, of course! Each metal mailbox comes with a hoppin bunny ready to serve you his accompanying treats.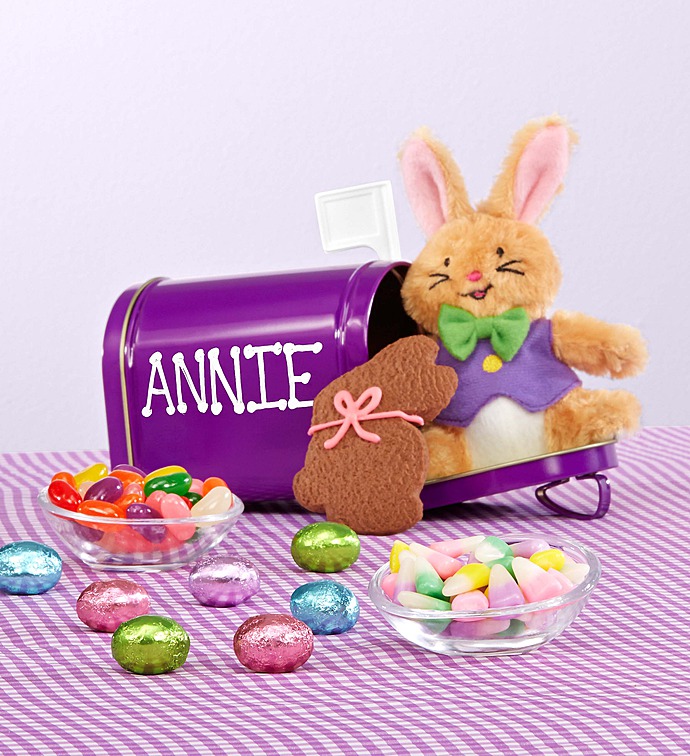 Bunny Ear Pouches
These Bunny Ear Pouches are the perfect Easter gift for any bunny! This trio can be gifted to one special someone or broken up into three separate gifts – each filled with an assortment of hoppin' goodies sure to satisfy their sweet tooth.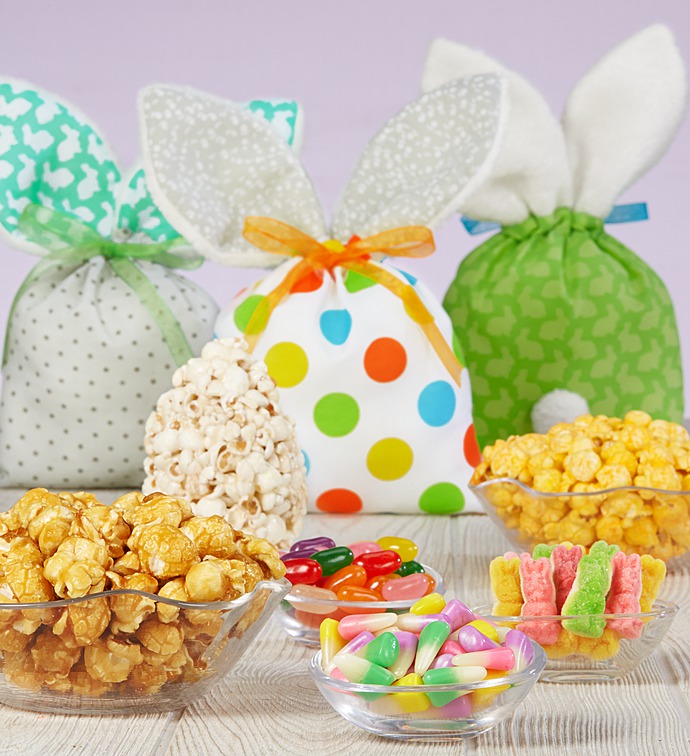 Polka Dot Egg Tins
If bunny ears aren't your thing, but you love the idea of a gift trio, these simple yet chic Polka Dot Egg Tins might just do the trick. After the treats have been devoured, your recipient can reuse the tins to store their favorite Easter photos and memories!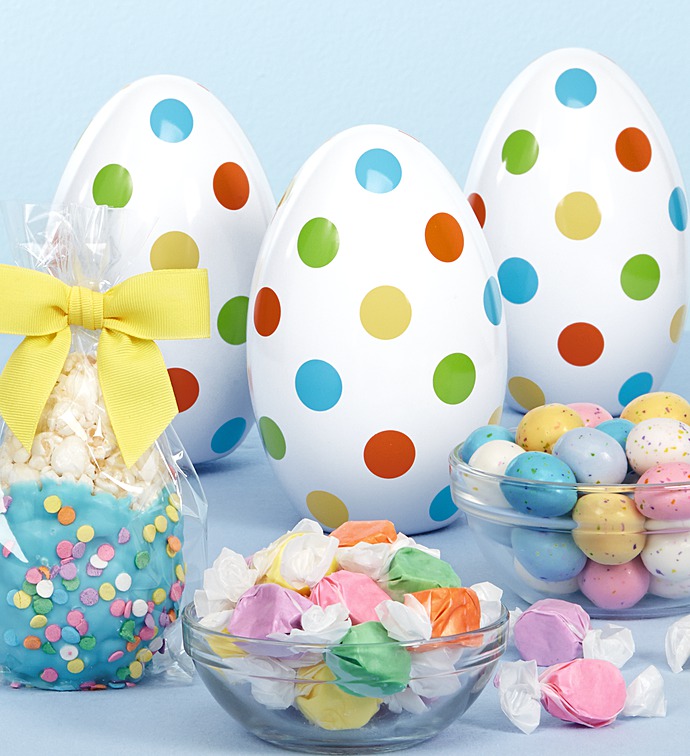 Doodle Egg Activity Kit
For an extra special Easter recipient, this Doodle Egg Activity Kit is the perfect assortment. Each box is adorned with festive activities and comes equipped with colored markers for ultimate festive fun. This is the perfect way to get the little ones into the spirit (or keep them busy while the adults catch up)!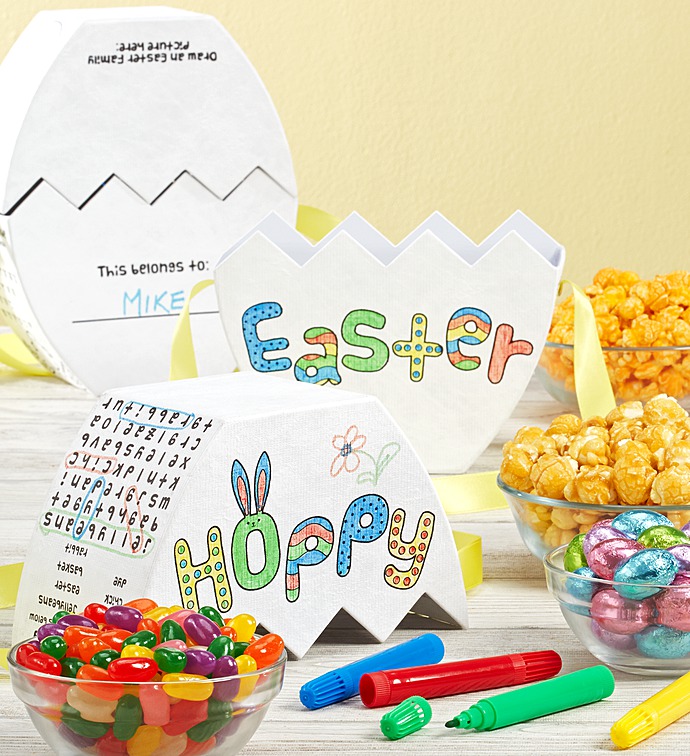 Drawstring Chick Tote
Sweet tweet alert! This adorable Drawstring Chick Tote is filled with plenty of snacks and treats to keep your recipient satisfied – whether they are an adorable little chick or full grown chicken.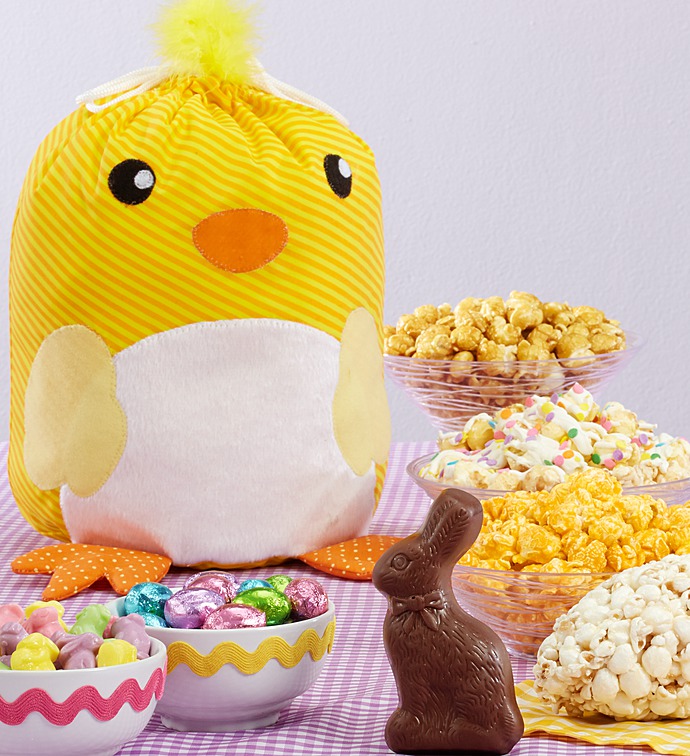 Drawstring Lamb Tote
If the chick's simply not cute enough for you (is that even possible?), this adorabaahle Drawstring Lamb Tote is sure to be. After Easter, reuse the tote to as a lunch or snack sack!