What is your favorite part about fall? Is it the unmatched beauty of the autumn leaves that change from green to vibrant shades of yellows and oranges? Or perhaps it's the cool and calm breeze, perfect for strolling through the park.
For us, it's the blend of unique flavors and fragrances that fill the air with autumn fever. We've taken some of our favorite fall flavors and blended them into savory, must-try popcorn flavors for fall that are sure to tickle the senses – here are some of our favorites!
Introducing…our NEW Fall Popcorn Flavors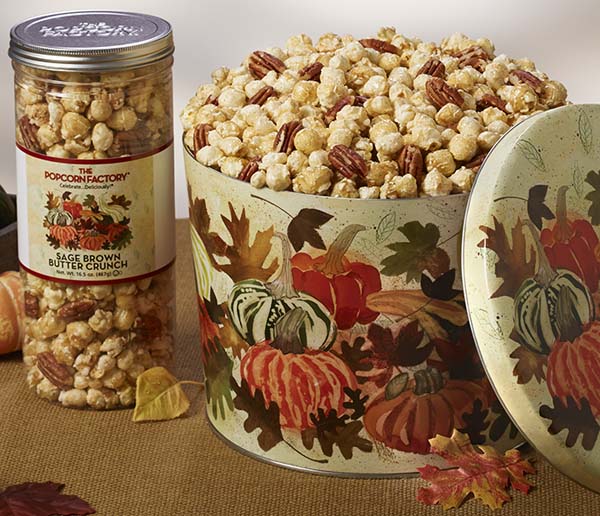 Pumpkin Caramel Praline Crunch
Irresistibly sweet caramel corn mixed with pecans and blended with a hint of pumpkin spice yields a flavor combination that'll make your taste buds tingle! Packed with the flavors of fall, this is one variety you'll have to experience for yourself to believe.
In March 2014, the lucky winner of our "What's Your Flavor" contest had the once-in-a-lifetime opportunity to turn her winning flavor into a real, flavor-packed popcorn blend. Now, you too can experience the unique blend of flavors and herbs in her winning finished product. Introducing: Sage Brown Butter Crunch popcorn!
Classic Favorites Fall Popcorn Flavors
There's nothing quite as classically delicious as a mouth-watering slice of apple pie. Now, your favorite dessert can be enjoyed in snack form with our Caramel Apple popcorn! Crisp apple pieces blended with sweet caramel corn yields a popcorn combination none will be able to resist.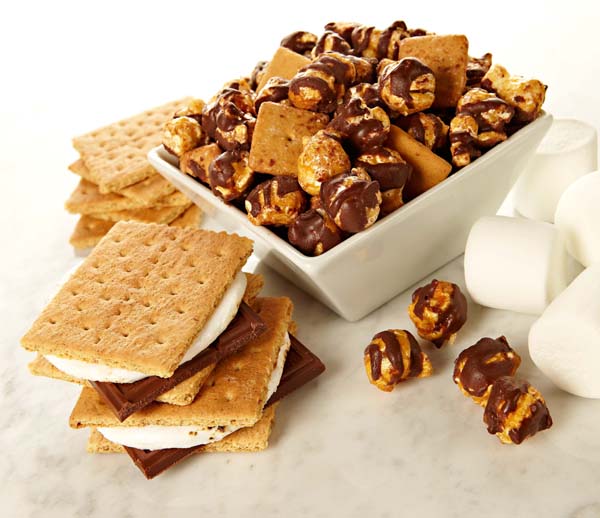 S'mores Corn
More, more, we want more s'mores! If this anthem sounds familiar, you'll love our fall favorite S'mores popcorn; our irresistible secret-recipe Caramel popcorn, covered in decadent chocolate and tossed with marshmallow cream and real graham crackers…all that flavor without the campfire!