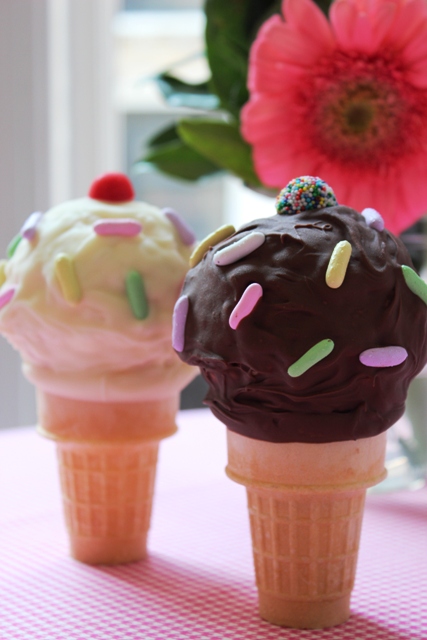 Stepping out into the scorching summer sun with frozen ice cream could turn snack time into a hot, sticky disaster rather than a refreshing retreat. Looking for a popcorn ice cream recipe that won't melt into a puddle? These popcorn ice cream cones are the perfectly sweet-and-salty way to cool off on the hottest summer day … without the mess!
What You'll Need
12-ounce bag milk or white chocolate chips
The Popcorn Factory's Popcorn Ball Decorating Kit
1 package ice cream cones
1 large bag candy
Champagne flutes (one for each ice cream cone)
2 large forks
How to Make Popcorn Ice Cream Cones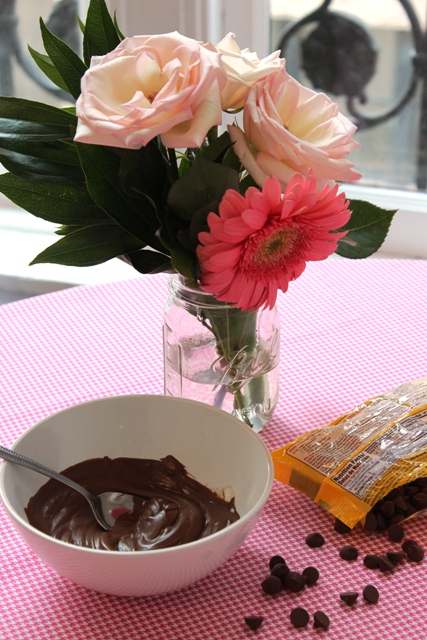 Pour the chocolate chips into a microwave-safe bowl and heat them up for about 2 minutes until the chocolate has completely melted. Make sure to stop the microwave every 30 seconds to stir the chocolate so that it doesn't burn.

Dip the rim of an ice cream cone into the melted chocolate, and then place the cone bottom-down into a champagne flute. Make sure the ice cream cone sits snugly and securely in the glass without wobbling around. Fill the cone with your favorite candy and a few chocolate chips, and allow the chocolate to dry.

Using two forks, dip a popcorn ball from your Popcorn Ball Decorating Kit into the melted chocolate and let the excess chocolate drip away into the bowl. Then place the chocolate-covered ball directly on top of the dipped cone sitting in the champagne flute.

Before the chocolate hardens, quickly use the giant sprinkles and decorative candies in your Popcorn Ball Decorating Kit to garnish your ice cream cone and make it look even more lifelike! Repeat steps 2 through 4 for each cone.

Place the cones, along with their champagne glasses, in the refrigerator to cool off for a half hour, or until the chocolate completely hardens. When they're ready, take the cones out of the champagne glasses and enjoy a deliciously cool snack that's sure to beat the heat!
What other kinds of refreshing summer snacks will you make with your popcorn this summer?