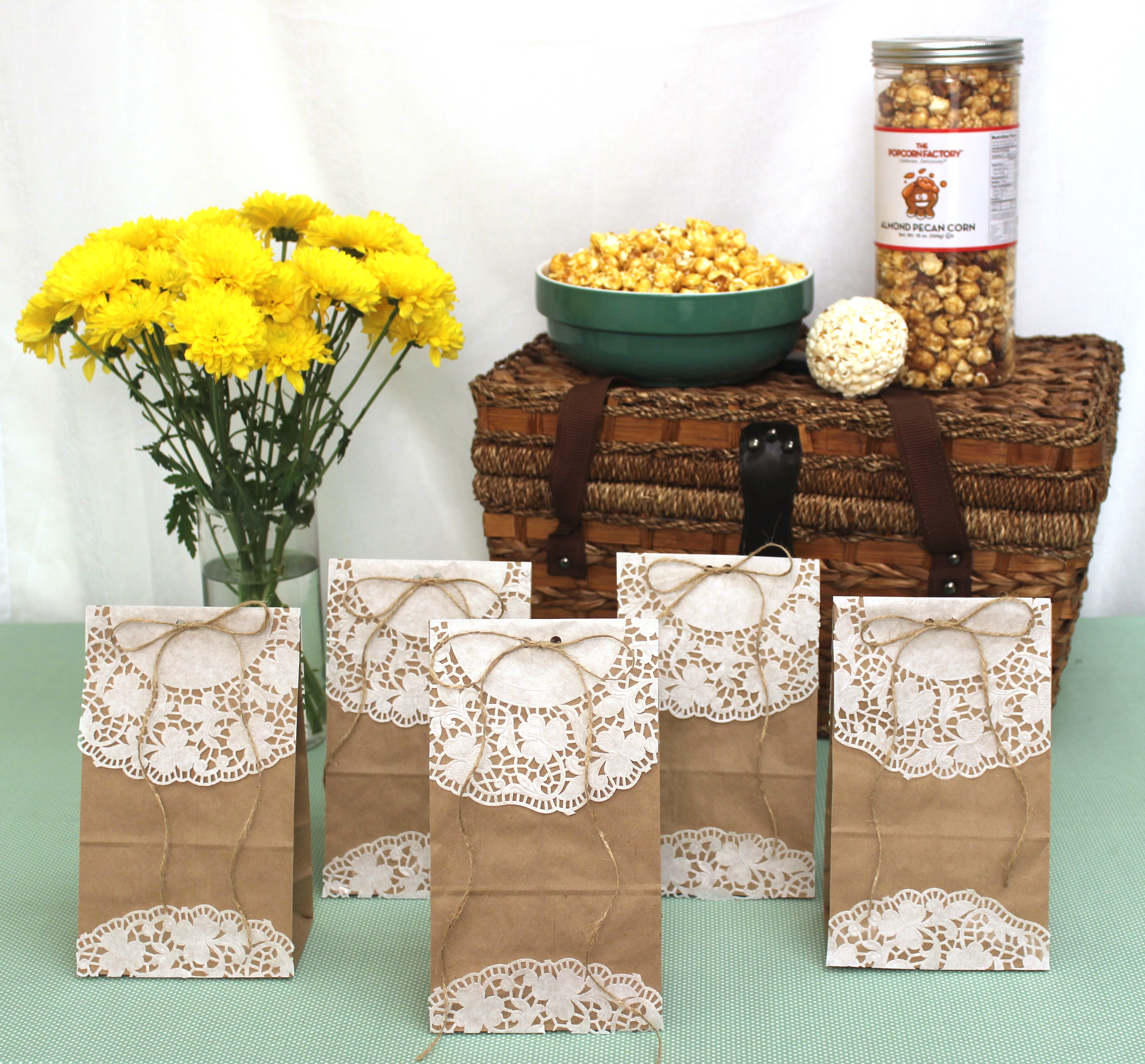 With the days getting a little longer and with the winter freeze slowly thawing out, there's no doubt that spring is slowly peeking out from its hiding place! To welcome the sweet-smelling flowers that'll soon be popping up everywhere, we came up with these charming DIY popcorn goody bags for your first big springtime bash. They're not just easy and cheap to make; they're sure to spread some sunny (and delicious) cheer to all of your friends too!
What You'll Need
Popcorn
Brown paper bags (one per guest)
White paper doilies (one per guest)
Double-sided tape
Twine
Hole puncher
Directions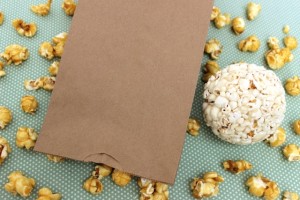 Fill a paper bag with your guest's favorite springtime popcorn. Seal the mouth of the bag shut by placing a strip of double-sided tape along the inside edge of the bag and pressing the two sides of the bag together.

Fold the top of the bag down about 1 or 2 inches (depending on how full the bag is). Stick some more double-sided tape onto the inside of the flap and attach the flap to the side of the bag.

Lay a paper doily flat on the table and fold it in half. Sit the folded doily on top of the sealed paper bag so that it creates a half-circle flap on both sides of the bag. Use the double-sided tape to attach the two doily flaps to the bag and keep them in place. If the doily is too big and extends past the outside edges of the bag, simply trim the doily so that its edges are flush with the edges of the bag. Tip: You can use your trimmings as borders along the bottom edge of the bag, like we did here. Just put some clear double-sided tape on the back of the doily trimming and stick it directly onto the face of the bag.
With a hole puncher, punch two holes (about 1/2 inch apart) close to the top of the bag. They should be directly in the center of the half-moon shape that's created by the folded doily.

Sew the twine through the two holes so that both ends of the twine are hanging from the same side of the bag. Tie the twine into a bow to give your goody bag a beautiful finishing touch.
What other popcorn crafts will you make to welcome the warm, bright days of spring?