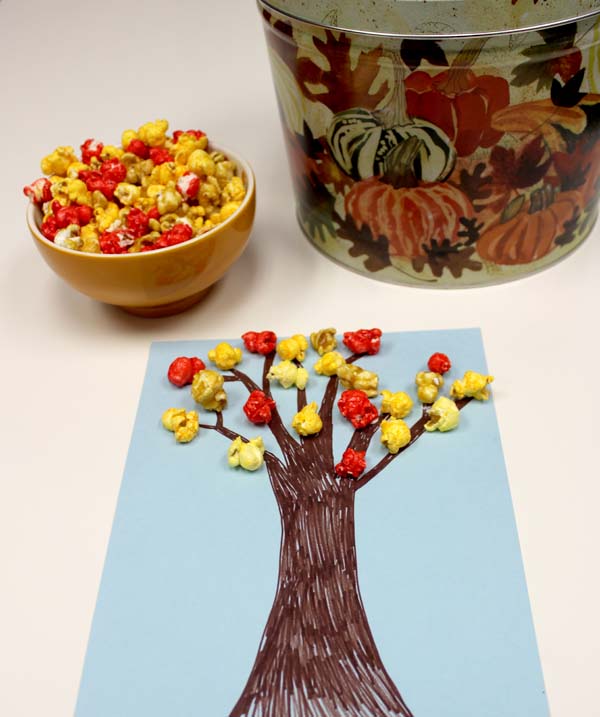 From the delicious flavors of fall to the vibrant colors of the season, there are so many reasons to celebrate! This year, add some poppin' fun to the season with some kid-friendly crafts the whole family can enjoy.
Using just paper, marker, and glue, we turned a handful of popcorn into fun and festive trees that help your child learn about the changing colors of the season as well as develop certain motor and creative skills.
For this craft, we used the 3 popular favors – butter, cheese, caramel – that come in most of our popcorn tins, as well as a handful of our flavor-packed cinnamon popcorn.
Supplies for Fall Popcorn Tree Craft
Popcorn in fall colors (our 3-flavor tins come with brown, yellow, and orange)
1 sheet light-colored construction paper
Brown marker
Glue
Directions for Fall Popcorn Tree Craft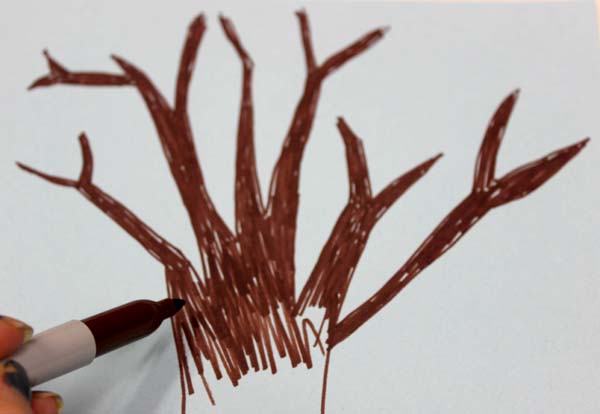 First, take your brown marker and draw a tree with multiple branches.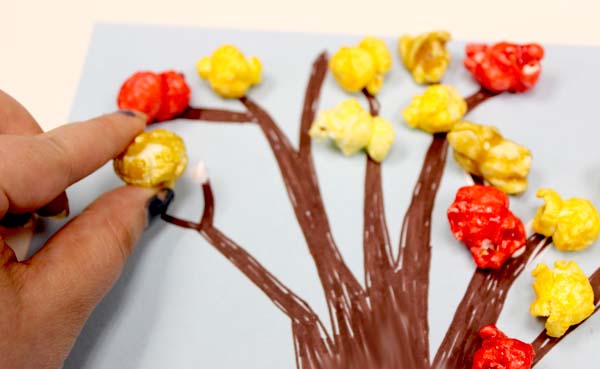 Once your tree has been drawn, use the glue to attach several pieces of popcorn to the tree.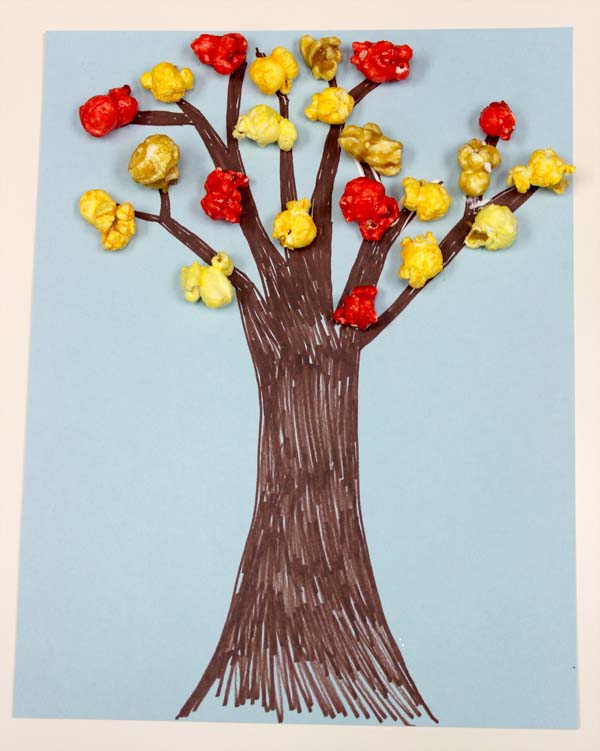 Let dry, and now your poppin' masterpiece is ready to show off!