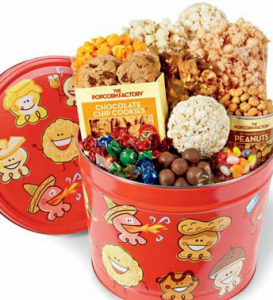 Welcome back for another exciting week of Unique Father's Day Gifts!
If finding the perfect gift for dad seems like it's always the hardest thing to do, keep checking back with us! We have great gift ideas that Dad will both love and be impressed with… let's jump in!
Unique Father's Day Gift Idea #2: Father's Day Weekend Camping 
We know you're brainstorming some great gifts for Dad right now, but we bet the best gift for Father's Day (and really any time) is some quality time spent together, and we have the perfect gift idea. Enjoy the summer and celebrate a great Father's Day by going out camping! If your Pop is a big outdoors type or just needs a little vacation, a weekend of camping will be the perfect gift for him.
Pick a camping spot that is more suited to Dad's interests. Does he enjoy fishing or swimming? Does he like to hike or go on long walks? Is he more of a sit-around-the-campfire-and-relax kind of guy? Check out this national list of campgrounds and see which ones are closest to you and what they offer: here. Once you have a campground picked, the rest of the fun ideas should follow as well as what to pack!
No matter where you decide to go, it's best to always be prepared. Below is our Top 10 list of Items to Bring While Camping:
Tent or Shelter: Obviously.
Food: We have a few tasty ideas for this category later J
Sleeping bag & blankets: Even though it's summer, the cool night air is usually a little crisper when you're in the great outdoors!
Cot: This could go with sleeping bags, but a cot will help you get a better night's sleep while also keeping bugs away
Lantern & Flashlights: Unless you've somehow gained night vision…
Fresh clothes: You may be temporarily living in nature, but there's no reason to for-go a clean pair of shorts!
Folding chairs: Comfy for sitting around the campfire and a good place to relax after a long hike.
Cellphone or two-way radio: I don't think anyone goes without their cellphones anymore, but in case of an emergency, it's always nice to have. The radio will come in handy if you lose signal on your cell.
First-Aid-Kit: Another "obviously".
Toiletries: Toilet paper, mouth wash, and the whole works.
Of course, it wouldn't be a great Father's Day camping trip without some of our delicious gourmet popcorn! We suggest any one of our best-selling popcorn tins. The tins are perfect to keep our popcorn snacks and treats fresh, bug-free, and scent-free from other critters that come your way! Plus, you can reuse the tins for storage or to help you pack up your belongings when it's time to leave.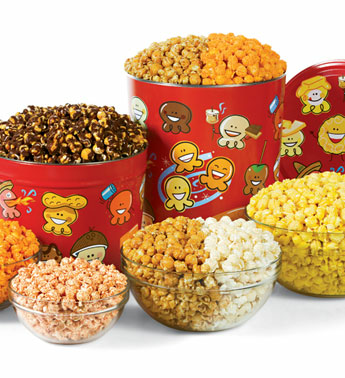 Our Father's Day Gift Picks:
Check back with us next week for another Unique Father's Day Gift Idea!