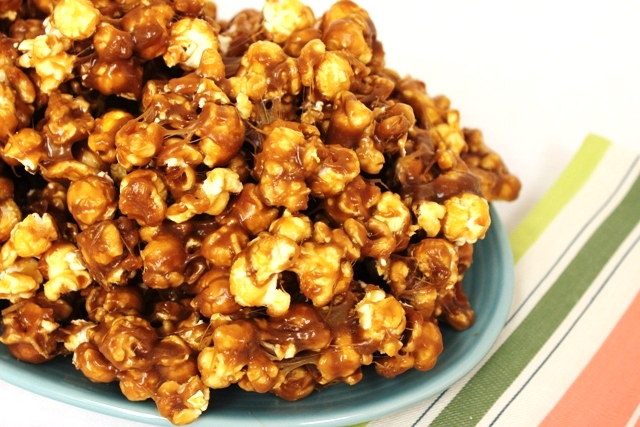 The day is winding down, and so is your energy. But that's nothing a double shot of caramel can't fix! For the ultimate sugar rush, whip up a wickedly delicious batch of this Double Caramel Marshmallow Popcorn recipe. It's got twice the sweet flavor, and it's twice as easy to make as any other dessert. So go ahead and give that afternoon slump a one-two punch!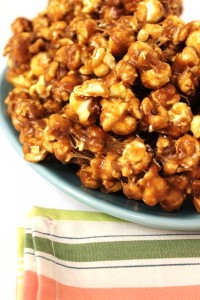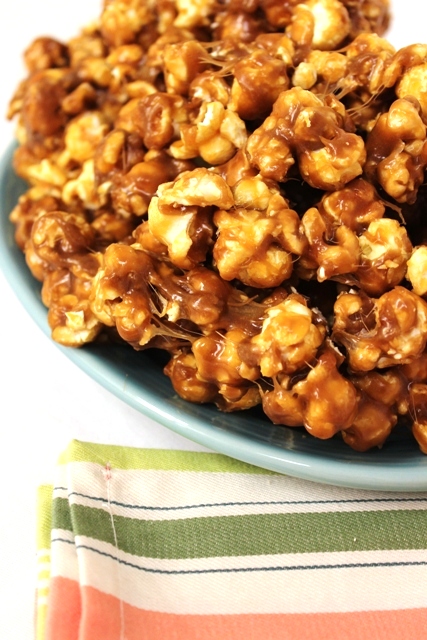 What You'll Need
2 canisters The Popcorn Factory caramel popcorn
1 cup (2 sticks) butter
¼ cup light corn syrup
1 teaspoon vanilla extract
2 cups brown sugar
23 large marshmallows
Directions
Pour the caramel popcorn into a large mixing bowl.
Melt the butter in a pot over low heat.
Add the corn syrup, vanilla extract, brown sugar and marshmallows to the pot and turn the heat to medium. Stir the ingredients until the marshmallows completely melt and the mixture takes on a smooth, thick caramel texture.
Carefully pour the caramel marshmallow mixture over the caramel popcorn and stir until the popcorn is evenly coated.
Let the popcorn cool for a few minutes, and then serve in a bowl or store in an airtight container.
What other popcorn flavors do you turn to for a midday pick-me-up? Tell us about your favorite!