One of the best parts of Valentine's Day? The festive snacks! Show off your favorite Valentine's Day treats in a festive DIY treat bag. This handmade bag is so easy to recreate – each bag takes about 1-2 minutes.
These treat bags sport a stylish transparent heart, making our red & white Valentine's Day popcorn the perfect touch, but you can fill these with whatever bite-sized goodies you prefer.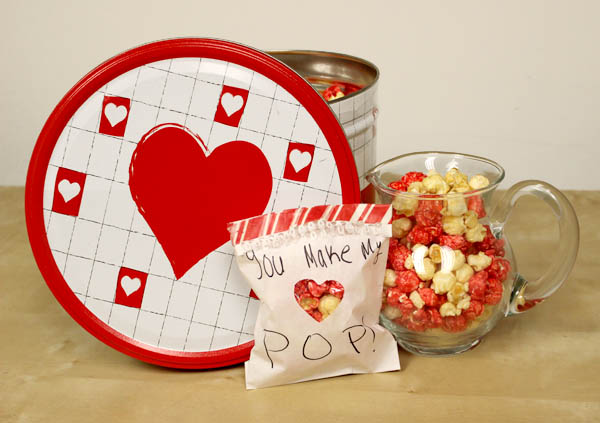 Supplies for DIY Valentine's Day Treat Bags
White paper bags
Marker
Scissors OR Exacto Knife
Festive tape
Clear snack bags
Directions for DIY Valentine's Day Treat Bags
Start by either drawing or tracing a heart shape on the lower-middle part of your paper bag. When choosing the placement, make sure you will have enough room at the top to fold it over an inch or two at the end.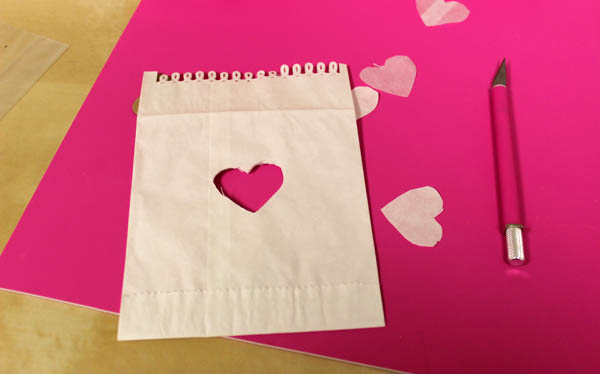 Then, use your scissors or exacto knife to cut out the shape. An exacto knife is more accurate if you are familiar with using it, but scissors will do the job as well. You want the heart shape to be cut out of both the front and the back of the bag.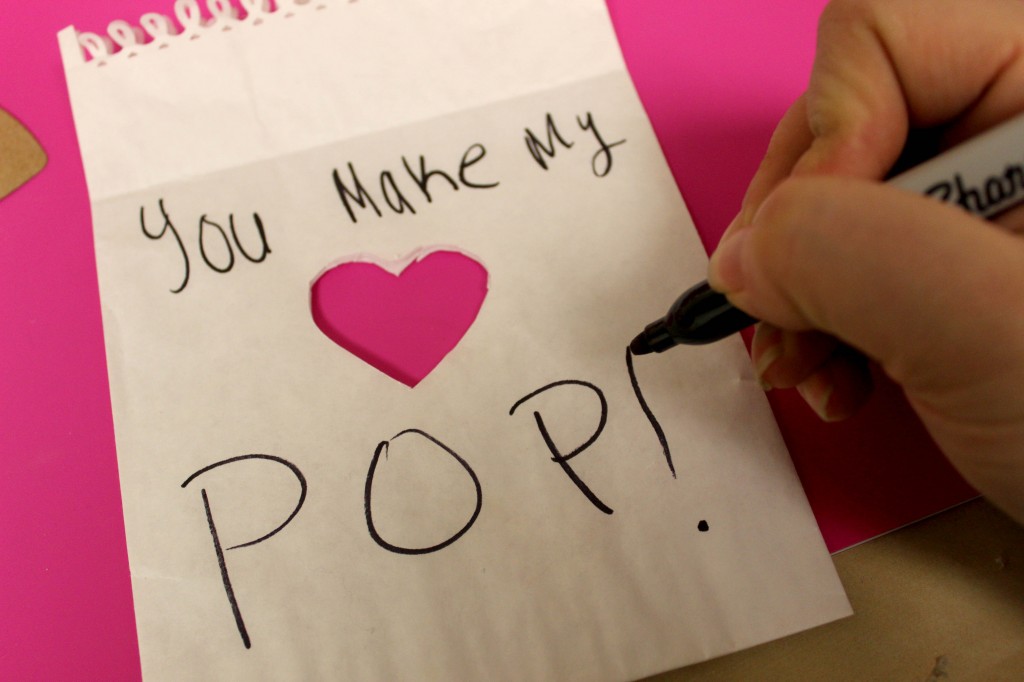 Use your marker to write a fun message. Since we filled our with popcorn, we put a punny spin on it by writing, "You Make my <3 Pop!"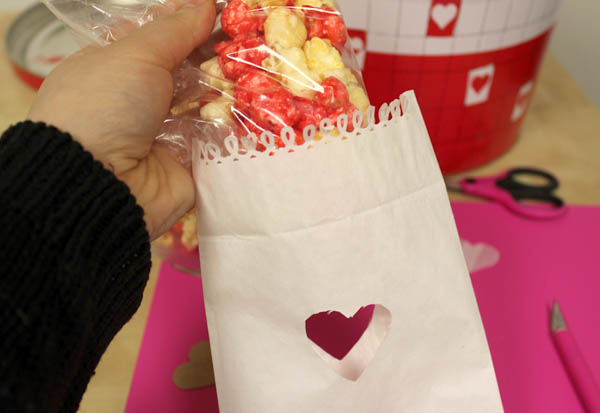 Now, the hard part is done! All you need to do now is fill your clear treat bags with your treats, place the clear bag inside the paper treat bags and seal! (This is where our red and white popcorn really came in handy). We used festive red and white washi tape to get the job done, but if you don't have that laying around, feel free to use any kind of tape you do have.