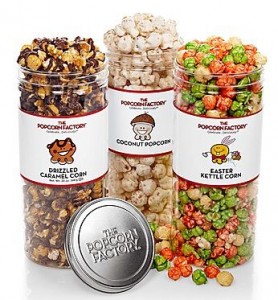 Waiting to see if your favorite movie will nab the most awards on Oscar night? Stop biting your nails in anticipation and munch on some popcorn instead! To help you cheer on your top-pick flick while you're watching from home on February 24, we've paired a few larger-than-life Oscar nominees with equally epic popcorn flavors. So without further ado, let's announce the popcorn winners! The envelope, please. …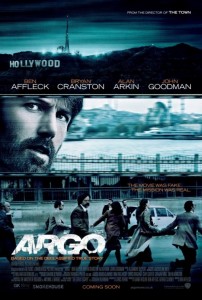 Oscar Nominee: "Argo"
Award for Best Popcorn Pair Goes To: Drizzled Butter Toffee Almond Pretzel Corn
Why It Got Our Vote: A film about the real-life mission to rescue six U.S. diplomats from revolutionary Iran, "Argo" is crammed with action and suspense … and this popcorn flavor doesn't fall far behind. This thriller of a snack keeps the surprises coming: First it caresses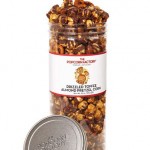 you with the sweetness of chocolate and butter toffee, and then it hits you with the saltiness of pretzels and almonds. If you like how "Argo" keeps you on your toes, you won't be disappointed by this exciting popcorn flavor.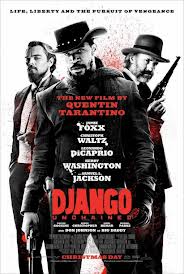 Oscar Nominee: "Django Unchained"
Award for Best Popcorn Pair Goes To: Buffalo Ranch Popcorn
Why It Got Our Vote: In the latest Quentin Tarantino blockbuster, a former slave uses his training as a bounty hunter to save his wife from a low-down, good-for-nothin' plantation owner. This southern tale is mixed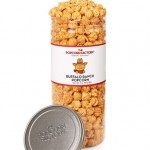 with plenty of western flavor, so it deserves to be partnered with nothing but the zestiest popcorn in town. To do this gunslinging movie justice, you gotta enjoy it with the tongue-zinging taste of buffalo ranch popcorn.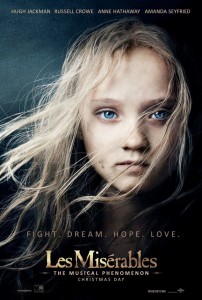 Oscar Nominee: "Les Misérables"
Award for Best Popcorn Pair Goes To: Double Cheese Popcorn
Why It Got Our Vote: This tear-jerking musical, which is based on the hit Broadway show, takes place in 19th-century France and tells the story of how the life of prisoner Jean Valjean is changed when he's entrusted to care for a young girl named Cosette. What could be a more proper ode to a film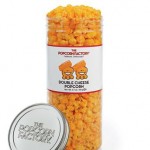 that so beautifully tugs at your heartstrings than double cheese popcorn? It has two times the comforting cheesy flavor of ordinary cheddar popcorn … and cheese is a delicacy in France, oui?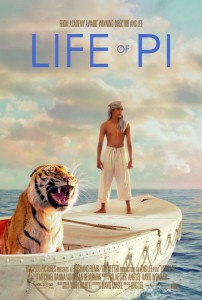 Oscar Nominee: "Life of Pi"
Award for Best Popcorn Pair Goes To: Coconut Popcorn
Why It Got Our Vote: A truly grand saga of adventure with breathtaking imagery, "Life of Pi" is a film about a shipwrecked boy who fights for survival alongside his only friend … a Bengal tiger. For a snack experience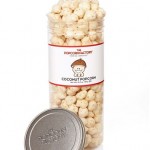 that's just as exotic and unique as this film's storyline,try the extraordinary flavor combination of popcorn and coconut. After your first bite, it won't be long before you start daydreaming about being a castaway on your own magical ocean!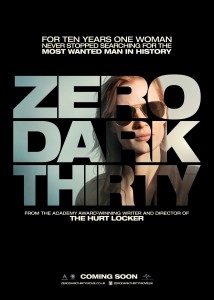 Oscar Nominee: "Zero Dark Thirty"
Award for Best Popcorn Pair Goes To: Peanut Brittle Popcorn
Why It Got Our Vote: You can't help but feel besieged with a sense of nationalism when you watch this flick: It's a blood-tingling account of the 10-year hunt of Osama bin Laden after the September 11 attack on the World Trade Center. If your heart belongs to this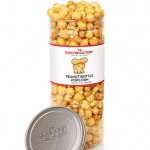 movie, then keep marching to the beat of the patriotic drum and chow down on peanut brittle popcorn while you watch the Oscars. It brings together two all-American favorites for a truly original flavor that could only be made in the USA.
Which popcorn flavors would you match with your favorite Oscar-nominated movie?