Welcome back for another exciting week of Unique Father's Day Gifts!
If finding the perfect gift for dad seems like it's always the hardest thing to do, keep checking back with us! We have great gift ideas that Dad will both love and be impressed with… let's jump in!
Unique Father's Day Gift Idea Idea # 3: Puzzles!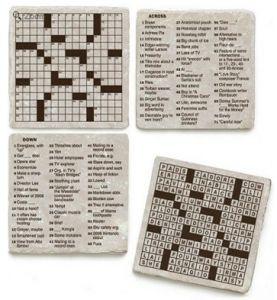 This week's gift idea for Dad was a real "head-scratcher" for us to come up with, but it might be our favorite one yet. For the Dad who loves a good brainstorming session, we think a gift theme of puzzles, Sudoku and scrambles would be the perfect unique gift for Father's Day!
If your Father doesn't give up his morning paper until the crossword is completely finished (even though it's already been two days…), or if you can always find Dad on his favorite chair completing another Sudoku in his spare time,  take our great gift advice and put together a gift set that Dad will truly love this Father's Day.
First up are these crossword puzzle coasters from The New York Times store. This gift includes four coasters made from a rustic marble tile and screen printed with a puzzle edited by Will Shortz. Dad will love to have these nearby for his morning coffee or afternoon tea while he's solving his daily puzzles.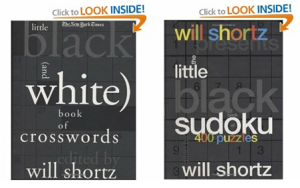 What kind of puzzle gift for Dad would this be without any puzzle books to choose from? We like "Will Shortz Presents The Little Black Book of Sudoku" and "The New York Times Little Black (and White) Book of Crosswords" which can both be found on Amazon.com.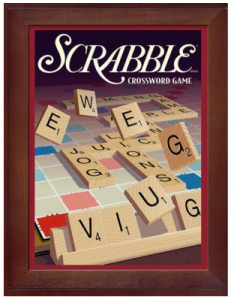 Turn this gift into something that can be enjoyed with the whole family and include the classically fun board game Scrabble! This vintage looking game set is at Target for only $20!
Of course if you really want something the whole family can enjoy, our favorite Father's Day gifts this season would be our 3-Flavor Popcorn Puzzle Tins! We have puzzle gift tins for crossword, Sudoku, and word jumble. And all tins are filled with our delightfully delicious 3-flavor combination of real butter, cheese and secret recipe caramel popcorn. We guarantee it will end up being Dad's favorite part of his Father's Day gift.

Check back with us again next week for another great Fathers Day gift idea!