If your dad is never one to say no to a snack, we've got good news for you — we're about to make Father's Day shopping a whole lot easier!
We hate to break it to you, but dad doesn't want another tie, computer bag, or some sort of high tech razor this year. What he really wants? To enjoy his favorite hobbies while snacking till his heart is content.
For the Movie-Lover
Whether your dad has had the same favorite movie for the past 20 years or he's a full-fledged cinephile, give him the gift of movie tickets, his favorite DVD, or even two hours of uninterrupted "me time" to watch whatever he wants. While he's enjoying his much-deserved time on the couch, give him every movie-lovers favorite food to snack on — popcorn!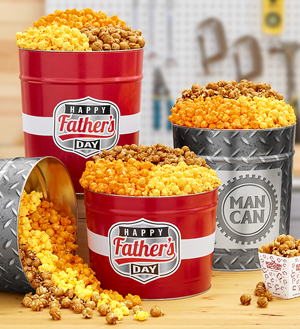 Continue reading →