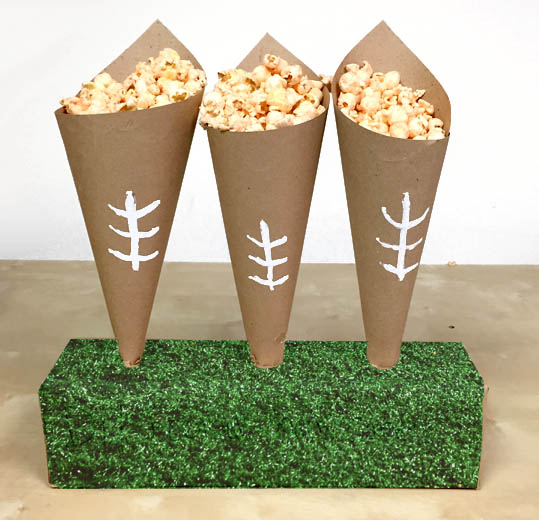 Aside from the actual game, the most important part of any football watch party is the snack spread! Add a festive touch to yours by adding a football-twist on your serve ware.
Using items we already had around the home, we created these DIY football snack cones which are the perfect way to enjoy the ultimate football snack – popcorn! Since this DIY project uses found items from around the home, it's the perfect last-minute way to add an extra festive touch to your football festivities. So pick your favorite popcorn flavor (we went with kickin' jalapeno), whip up these easy cones and get ready to watch some football!
Supplies for DIY Football Snack Cones
Brown Cardstock
White-out or white paint pen
Hot Glue Gun
Scissors
Directions for DIY Football Snack Cones
Begin by twisting your sheet of cardstock into a cone shape. Trim the end that wraps back around to the front and apply hot glue on the end. Hold down 4-5 seconds to secure.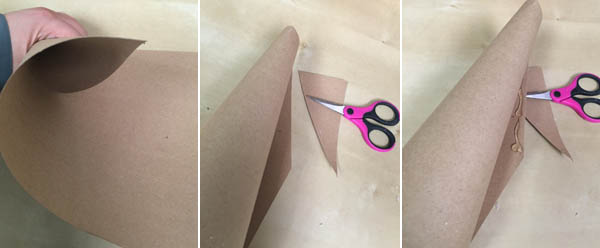 Once fully secured and dried, use your white-out or paint pen to paint the football lines on your cones.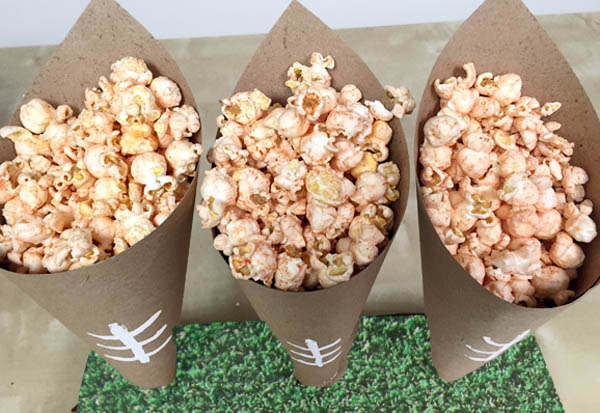 Fill with desired snack and enjoy!